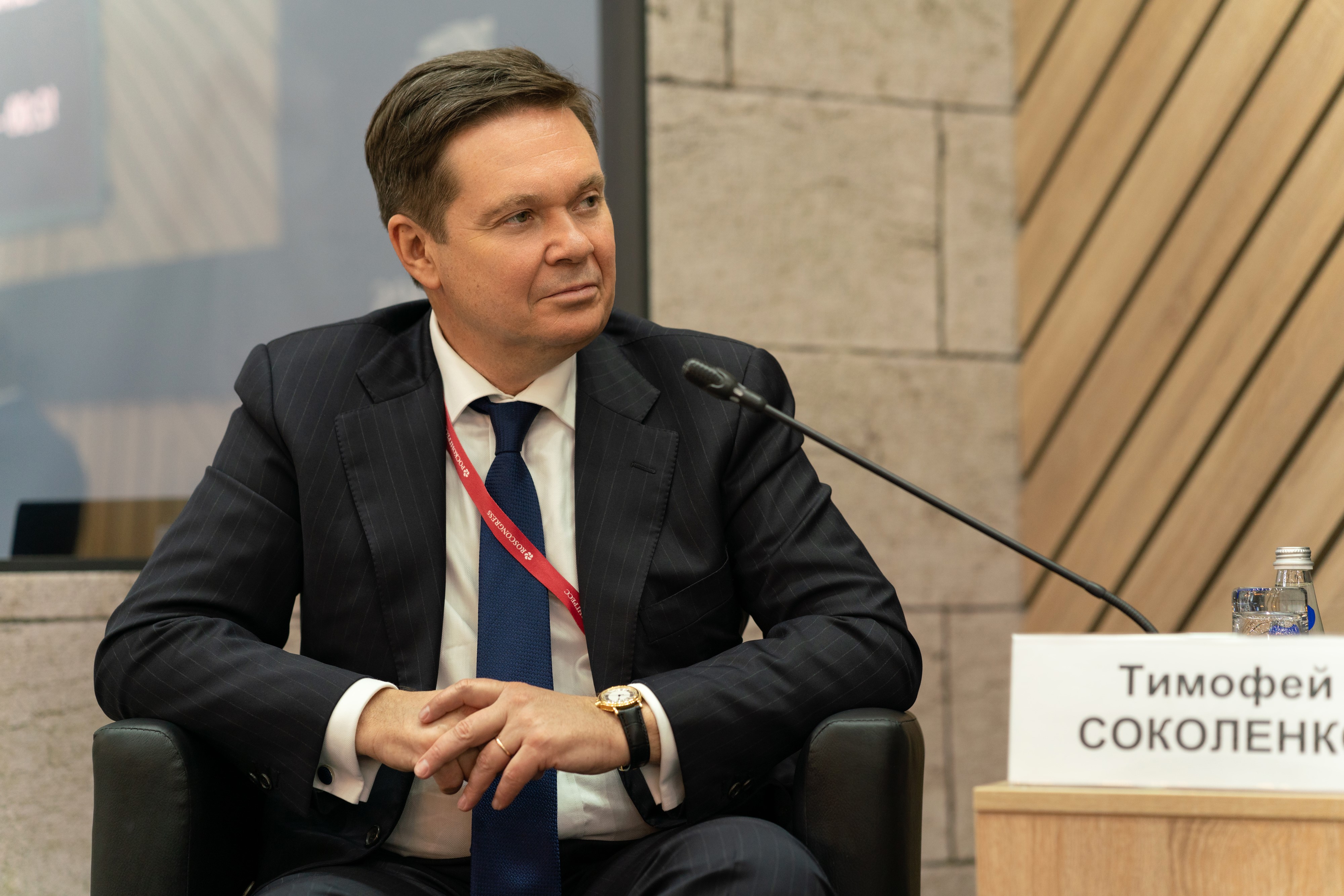 Timofey Sokolenko, Senior Vice-President, Sales & Supply Chain Management, JSC Ilim Group, took part in the Russian Transport Corridors for Global Logistics: Technological, Efficient, and Reliable discussion which was part of the St. Petersburg International Economic Forum 2021.
Timofey Sokolenko noted in his speech that Ilim Group as one of the largest non-commodity manufacturers in Russia counts on debottlenecking of the Baikal-Amur Mainline and the Eastern Polygon of the Trans-Siberian Railway. "Our company exports 75% of its products. Half of our export volume is delivered to customers by rail, whereas the other half is delivered using multimodal rail and sea transportation but in reality shipping of 96% of our products starts with a railway", said Timofey Sokolenko.
He also noted that the issues of cross-border terminals call for special consideration. Increasing freight volume exceeds the throughput capacity of transport infrastructure. Three key Russia-China border terminals – Zabaikalsk, Naushki, Grodekovo – require investments in container terminals and access tracks. "Their current throughput capacity does not meet the growing demand for container transportation", the speaker noted.
Debottlenecking of transport infrastructure and upgrade of the cross-border terminals are especially important for Ilim Group in light of implementation of the company's key investment project. In 2022, a new pulp and paperboard mill of JSC Ilim Group in Ust-Ilimsk with a capacity of over 600 thousand tons of kraftliner will be put into operation.
"The mill will be producing high value-added products. This is the first greenfield project in the Russian pulp and paper industry implemented in recent years with CAPEX exceeding USD 1 billion and we would like to be confident that the mill's products will be delivered by Russian transportation companies", emphasized Timofey Sokolenko.
Aleksey Shilo, Deputy General Director, JSC Russian Railways, Alexandr Isurin, Chairman of the Executive Board, PJSC TransContainer, Stefan Teuchert, General Director, BMW Group Russia and others also participated in the discussion.
Reference information:
Ilim Group is the largest manufacturer of pulp and paper products in Russia, and one of the largest exporters of softwood pulp to China. In 2020, the Company exported 1.6 million tons of finished products to China (including 1.49 million tons of pulp and 170 thousand tons of paperboard). By the end of 2021, Ilim plans to increase its exports to China up to 1.7 million tons of products, including an increase of paperboard export volumes up to 200 thousand tons. In 2024, Ilim Group intends to increase its exports to China up to 2.4 million tons.