Ilim Group is the leader in the Russian pulp and paper industry and one of the industry leaders globally
Since 2007, International Paper has been Ilim
Group's strategic partner within the joint venture.
Business assets
Ilim Group has three largest pulp and paper mills and two modern corrugated box plants. The business assets are located in Koryazhma (Arkhangelsk Oblast), Bratsk and Ust-Ilimsk (Irkutsk Oblast), Kommunar (Leningrad Oblast), and Dmitrov (Moscow Oblast).
Irkutsk
Consulting services

Pre-engineering

Engineering

Development of environmental action plans

Technical and engineering audits of the existing production facilities and proposed design solutions
Offices and representative offices
Central office in St. Petersburg

Beijing Office
Arkhangelsk

Irkutsk

Moscow
2,2 mln tons
of pulp per year
967,000 tons
of board per year
320,000 tons
of paper per year
120,000 tons
corrugated packaging per year
The Company's mills produce over 75% of all domestically produced market pulp, 20% of board, and 10% of paper. The Company's total annual pulp and paper output exceeds 3.6 million tons.
Sales markets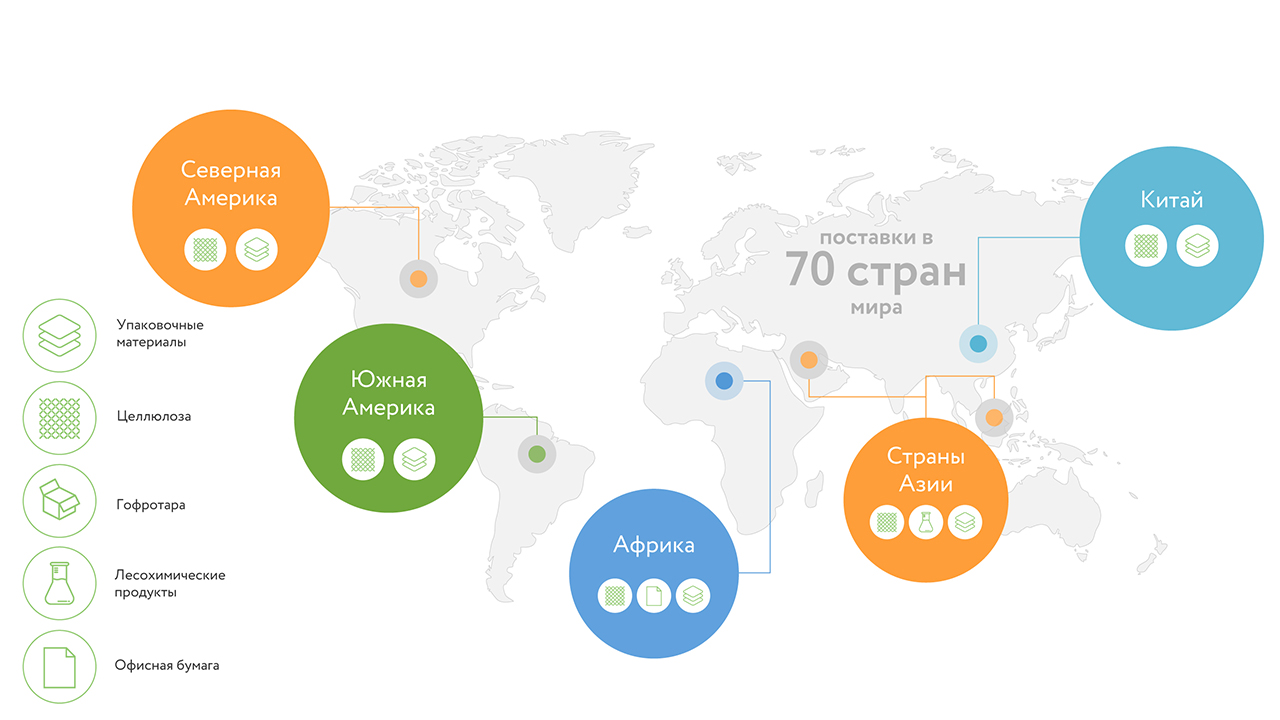 Ilim Group is the largest investor in the Russian pulp and paper industry
In 2014, the Company completed implementation of its two large-scale investment projects involving construction of new facilities and upgrade of the existing mills in Bratsk (Irkutsk Oblast) and Koryazhma (Arkhangelsk Oblast) with CAPEX of approximately USD 2 bln. The mills are now fully ramped up and ensure stable operation. The Company's investment plans through 2020 are related to sustainable development of the operating sites not only in terms of increasing production output, but also through business diversification and product portfolio development.
1950
1953
USSR Cabinet Council established a project and general outlay of Kotlass Pulp and Paper Mill's construction (Arkhangelsk region). The first stage of the mill was started in 1961.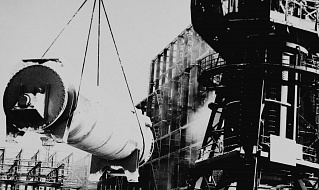 1958
Beginning of Bratsk Pulp and Containerboard Mill's construction. This mill was designed to be a biggest pulp and paper mill with full conversion of logged wood.
1970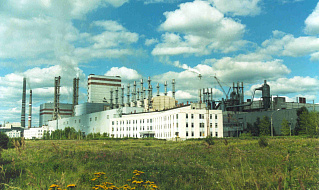 1973
Beginning of Ust-Ilimsk Pulp Mill's construction. This mill was build in partnership with Bulgaria, Hungary, German Democratic Republic, Poland and Rumania.
1990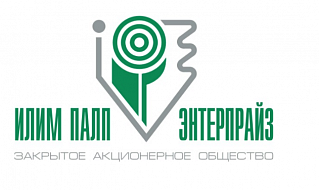 1992
Ilim Pulp Enterprise is incorporated in St. Petersburg. Starts out as an exporter of pulp and paper products.

1995
Ilim Pulp acquires a twenty-percent stake in Kotlas Pulp and Paper Mill at a government privatization auction. Soon Ilim Pulp becomes the mill's largest shareholder and starts acquiring logging businesses to ensure adequate supplies of quality raw materials for Kotlas PPM.
1996
The company opens its first representative office in China in the city of Shenyang, Liaoning province, and delivers its first 50,000 tons of pulp and paper products to the People's Republic.
1997
The company opens its first representative office in China in the city of Shenyang, Liaoning province, and delivers its first 50,000 tons of pulp and paper products to the People's Republic.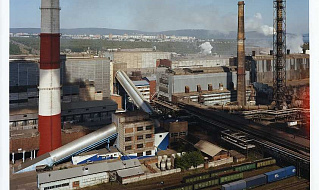 1998
Renovation of Bratsk Pulp and Containerboard Mill.
1999
Сформирована комплексная система дистрибуции на внутреннем и экспортных рынках.
2000


2000
Change-over of production of bleached pulp in Kotlas to elemental chlorine-free (ECF) technology (for the first time in Russia).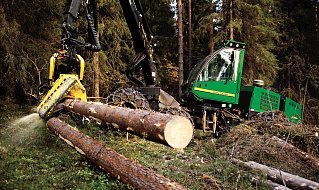 2001
Beginning of modernization of Ilim Pulp forestry sector by application of modern multifunctional logging machines.
2002
Вхождение в состав «Илим Палп» Усть-Илимского ЛПК (Иркутская область) делает компанию крупнейшей лесопромышленной корпорацией России и значительно упрочивает ее позиции на мировом рынке.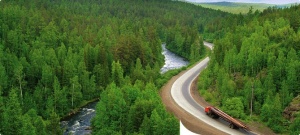 2003
Start of reorganization program — moving from a geography-based management model to management by product lines, and separation of service companies and non-core assets. Approval of a corporate strategy through 2010. Ilim-Gofropak, a start-up enterprise, is put into operation. IlimSeverLes is established on the basis of Kotlas PPM logging operations which comprised twelve logging businesses in the Archangelsk Region and Republic of Komi. Logging enterprise IlimSibLes is established, bringing together structural units that had been part of the Ust-Ilimsk Pulp Mill. Placement of a first RUR1.5 billion corporate bond issue. Ilim Pulp received the first foreign syndicated loan in the industry, as well as a credit from the World Bank for environmental and infrastructure projects on Kotlas Mill.
2004
Начало работы «Корпоративного университета» — единой системы обучения и развития талантливых сотрудников. Подписание соглашения о социально-экономическом партнерстве с Архангельской областью.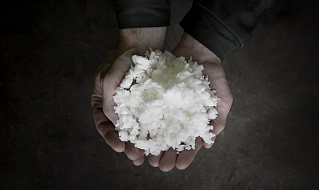 2005
The company delivered a record 906,000 tons of pulp and paper to the Chinese market, out-performing all other companies worldwide. Ilim Pulp obtains its first FSC certificate. Board of Directors adopts the Key Statements on Corporate Ideology (mission, vision, principles) and corporate policies. End of the corporate conflict.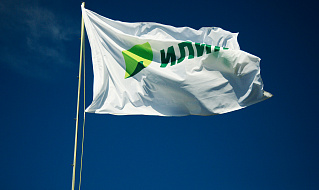 2006
All pulp and paper assets of Ilim Pulp were consolidated in Ilim Holding S. A. Ilim Group was registered in Russia as a subsidiary of Ilim Holding S. A. The Irkutsk Region's Government and Ilim Pulp formally execute a Socio-economic Cooperation Agreement. Receivement of the right to mark it's products in Kotlas with FSC logo. Signing the letter of intent to establish a joint venture with International Paper.
2007
Начало строительства завода по производству гофроупаковки.

1 июля — переход предприятий корпорации «Илим Палп» на единую акцию. Начало деятельности объединенной компании ОАО «Группа «Илим».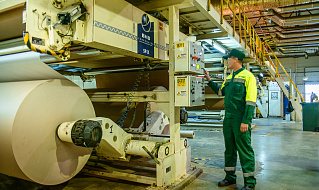 2008
The new corrugated plant in Leningrad Region with capacity of 140 million m2 of corrugated packaging per year is launched — June the 18th.
2009
В Коряжме Группа «Илим» открыла современный завод по выпуску нейтрально-сульфитной полуцеллюлозы. Это самое крупное в мире производство, выпускающее продукцию такого типа.
2010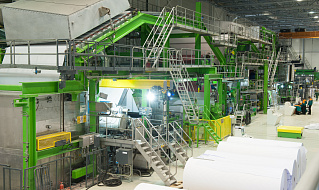 2010
Board of directors has approved large-scale investment program with unprecedented sum of investments – over 1.4 billion dollars. Prolects on new pulp line in Bratsk and new peper machine in Koryazhma have been approved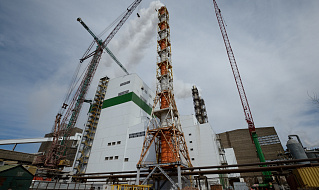 2011
Works on two big investment projects - Big Bratsk and Big Koryazhma – have been started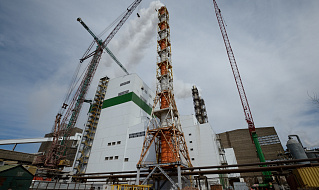 2012
Ilim celebrated its 20th anniversary. The company continues to carry out Big Bratsk and Big Koryazhma projects.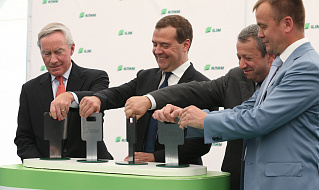 2013
Implementation of the Big Bratsk investment project is completed. In June, Ilim Group officially inaugurated its new pulp mill in Bratsk. The company continues the implementation of its Big Koryazhma investment project. Ilim Group starts production of Russia's first coated freesheet under the Omela brand.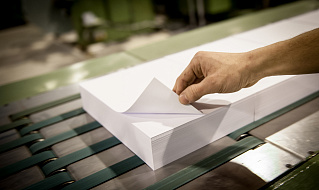 2014
Ilim Group starts production of Russia's first and only premium A+ grade cut-size paper under the Ballet Brilliant brand.
2015
Новые производства в Братске и Коряжме выведены на проектные мощности.

Группа «Илим» отметила 50-летие Братского комбината.

2016
Компания приняла стратегию до 2030 года и бизнес-план до 2020 года, предусматривающие увеличение суммарного объема выпуска продукции на 500 тыс. тонн в год.

«Илим» отпраздновал 20 лет непрерывной работы на рынке Китая.

Компания расширила свое присутствие на российском рынке гофроупаковки и стала основным собственником ООО «Гофра Дмитров»

Группа «Илим» отметила 55-летие Коряжемского комбината.
2017
Группа «Илим» отметила 25 лет со дня основания компании и 10-летний юбилей образования совместного предприятия с International Paper.

Группа «Илим» и холдинг «Оргхим» создали совместное предприятие по производству инновационной биохимической продукции ООО «Янтарный поток»
2018
Компания приобрела АО «Сибгипробум» (г. Иркутск). Проектный институт специализируется на научно-исследовательских, проектных и конструкторских работах в области лесной, деревообрабатывающей и целлюлозно-бумажной промышленности.

21 июня стартовал проект «Большой Усть-Илимск». В результате его реализации к 2022 году будет увеличено производство картона и других упаковочных материалов на 600 тысяч тонн в год. Одновременно «Илим» модернизирует производство картона в Братске. к 2019 году производительность картонной линии будет увеличена более чем на 100 тонн в год.

Илим отметил 10 лет с того момента, как в линейке продуктов компании появилась гофроупаковка. С тех пор это направление успешно развивается. У компании два производства — в Коммунаре (Ленинградская область) и Дмитрове (Московская область). Суммарная мощность заводов составляет 290 млн. кв. метров упаковки в год.
2019
Группа «Илим» заняла первое место в рейтинге информационной прозрачности компаний ЛПК России (рейтинг отраслевого медиахолдинга Lesprom.ru). Выручка компании по итогам 2018 года выросла на 40 % и составила 155,7 млрд рублей (в 2017 году — 110,4 млрд рублей), чистая прибыль — 35,6 млрд рублей (в 2017 году — 18,9 млрд рублей).

В рамках инвестиционного проекта «Большой Усть-Илимск» заключены два крупнейших контракта на поставку оборудования для нового целлюлозно-картонного комбината. Картоноделательная машина, созданная Voith для «Илима» по индивидуальному проекту, станет самой мощной в мире машиной по производству крафтлайнера (чистоцеллюлозного картона) — 600 тысяч тонн в год. Новый содорегенерационный котел, который поставит ANDRITZ Oy, будет оснащен полностью автоматизированной системой управления (в том числе автоматизированным контролем сжигания) и онлайн-контроля за состоянием технологических процессов, что обеспечит повышенную надежность и безопасность производства.

В ежегодном рейтинге журнала Forbes Группа «Илим» заняла 64-е место из 200 крупнейших компаний России, подняв свой рейтинг на 13 позиций. Из двух сотен генеральных директоров и президентов корпораций тринадцать — женщины. Генеральный директор «Илима» Ксения Соснина — в их числе.


2020
2020
Ilim Group CEO Ksenia Sosnina was named European CEO of the Year (according to Fastmarkets RISI international analytical company) and became the first woman to receive this award. The award was presented at the Fastmarkets RISI European Conference in Lisbon (Portugal).

Ilim Group was the first Russian company to receive the Legal Source European certificate. The certificate confirms that Ilim exercises due diligence at all timber sourcing stages and that its products are compliant with all European requirements.

The Koryazhma Mill of Ilim Group was recognized as compliant with the relevant requirements of the Russian environmental laws and international conventions and thereby was excluded from the Environmental Hot Spot list of the Barents Region (the list of environmentally-unfriendly facilities drawn up in 2003). The decision to exclude the Koryazhma Mill from the above list was made at the XIV meeting of the Ministers of Environment of the Barents Euro-Arctic Council (BEAC) in February 2020.

Ilim signed an agreement with Xiamen C&D corporation, one of its key partners, on pulp and paperboard supply to the provinces in Southwest China via the Silk Road.

A new woodroom was placed in service and an environmental project involving construction of a new Evaporation Plant (EVAP 8) with the highest capacity in Russia was completed at the Bratsk Mill of Ilim Group. Built in line with the best available technologies, the new Evaporation Plant 8 is one-of-a-kind facility in the Russian pulp and paper industry.

To celebrate the 40th anniversary of the Ust-Ilimsk Mill, the Company published a commemorative book The Making of Ust-Ilimsk. Fortunate to Be Together. The book has become the third in a trilogy commemorating the anniversaries of the production sites of JSC Ilim Group.

Ilim published the popular science book for children When I Grow Up, I Will Become an Ecologist, which received the Environmental Education award as part of the Environmental Culture. Peace and Harmony international project (supported by Vernadsky Non-Governmental Environmental Foundation) and won the Environmental Project and Initiative award at the competition for best social projects in Russia.