Ilim Group is the leader in the Russian pulp and paper industry and one of the industry leaders globally
Since 2007, International Paper has been Ilim
Group's strategic partner within the joint venture.
Business assets
Ilim Group has three largest pulp and paper mills and two modern corrugated box plants. The business assets are located in Koryazhma (Arkhangelsk Oblast), Bratsk and Ust-Ilimsk (Irkutsk Oblast), Kommunar (Leningrad Oblast), and Dmitrov (Moscow Oblast).
Irkutsk
Consulting services

Pre-engineering

Engineering

Development of environmental action plans

Technical and engineering audits of the existing production facilities and proposed design solutions
Offices and representative offices
Central office in St. Petersburg

Beijing Office
Arkhangelsk

Irkutsk

Moscow
2,184 mln tons
of pulp per year
1,014 000 tons
of board per year
303,000 tons
white papers per year
130,000 tons
corrugated packaging per year
The Company's mills produce over 75% of all domestically produced market pulp, 20% of board, and 10% of paper. The Company's total annual pulp and paper output exceeds 3.6 million tons.
Sales markets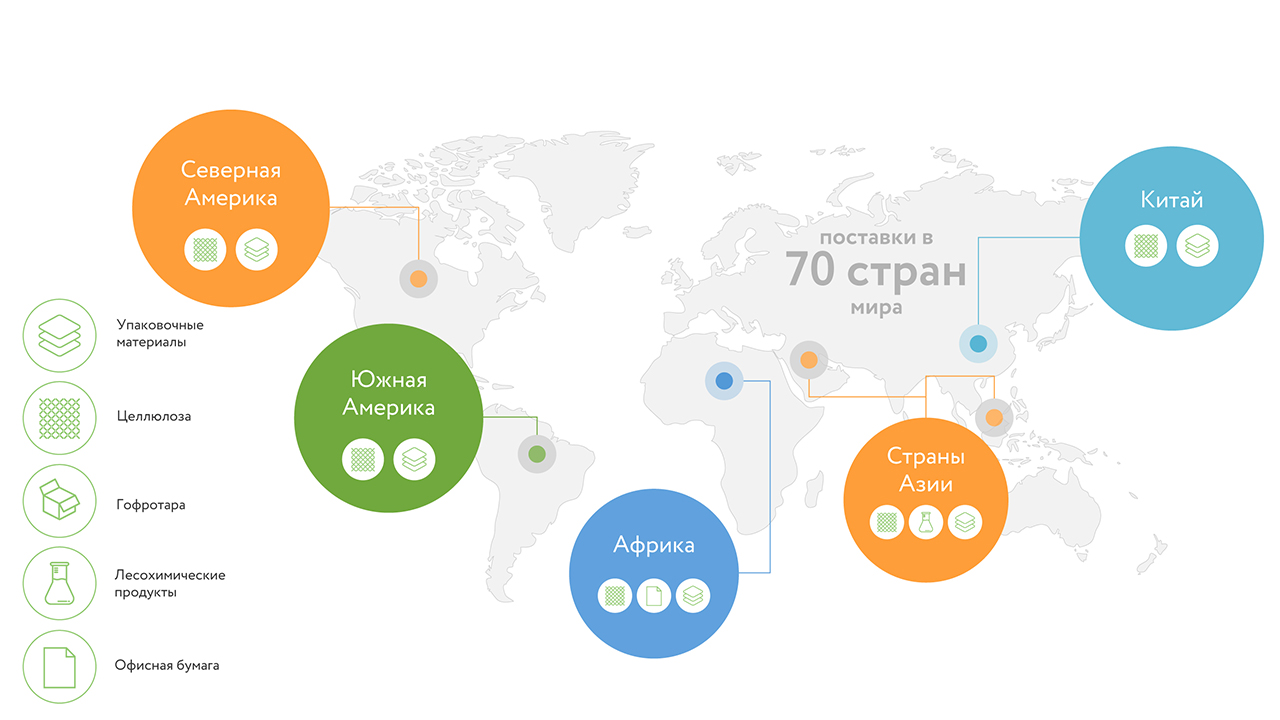 Ilim Group is the largest investor in the Russian pulp and paper industry
In 2014, the Company completed implementation of its two large-scale investment projects involving construction of new facilities and upgrade of the existing mills in Bratsk (Irkutsk Oblast) and Koryazhma (Arkhangelsk Oblast) with CAPEX of approximately USD 2 bln. The mills are now fully ramped up and ensure stable operation. The Company's investment plans through 2020 are related to sustainable development of the operating sites not only in terms of increasing production output, but also through business diversification and product portfolio development.
1950
1953
USSR Cabinet Council established a project and general outlay of Kotlass Pulp and Paper Mill's construction (Arkhangelsk region). The first stage of the mill was started in 1961.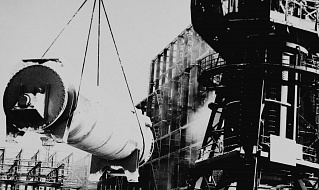 1958
Beginning of Bratsk Pulp and Containerboard Mill's construction. This mill was designed to be a biggest pulp and paper mill with full conversion of logged wood.
1970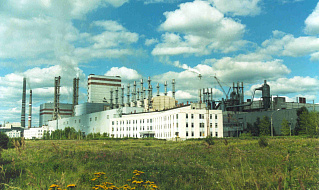 1973
Beginning of Ust-Ilimsk Pulp Mill's construction. This mill was build in partnership with Bulgaria, Hungary, German Democratic Republic, Poland and Rumania.
1990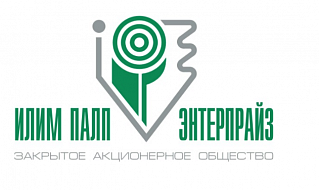 1992
Ilim Pulp Enterprise is incorporated in St. Petersburg. Starts out as an exporter of pulp and paper products.

1995
Ilim Pulp acquires a twenty-percent stake in Kotlas Pulp and Paper Mill at a government privatization auction. Soon Ilim Pulp becomes the mill's largest shareholder and starts acquiring logging businesses to ensure adequate supplies of quality raw materials for Kotlas PPM.
1996
The company opens its first representative office in China in the city of Shenyang, Liaoning province, and delivers its first 50,000 tons of pulp and paper products to the People's Republic.
1997
The company opens its first representative office in China in the city of Shenyang, Liaoning province, and delivers its first 50,000 tons of pulp and paper products to the People's Republic.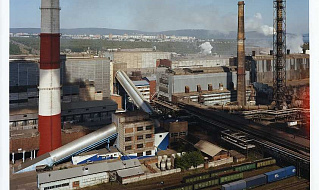 1998
Renovation of Bratsk Pulp and Containerboard Mill.
1999
A comprehensive distribution system was established both in the domestic and export markets.
2000


2000
Change-over of production of bleached pulp in Kotlas to elemental chlorine-free (ECF) technology (for the first time in Russia).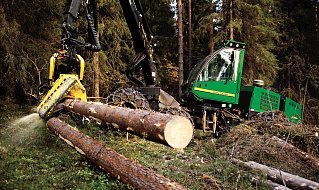 2001
Beginning of modernization of Ilim Pulp forestry sector by application of modern multifunctional logging machines.
2002
Following Ust-Ilimsk Mill (Irkutsk Oblast) merger with Ilim Pulp, the Company became the largest Russian forest industry corporation with significantly strengthened positions in the global market.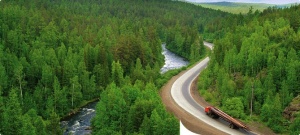 2003
Start of reorganization program — moving from a geography-based management model to management by product lines, and separation of service companies and non-core assets. Approval of a corporate strategy through 2010. Ilim-Gofropak, a start-up enterprise, is put into operation. IlimSeverLes is established on the basis of Kotlas PPM logging operations which comprised twelve logging businesses in the Archangelsk Region and Republic of Komi. Logging enterprise IlimSibLes is established, bringing together structural units that had been part of the Ust-Ilimsk Pulp Mill. Placement of a first RUR1.5 billion corporate bond issue. Ilim Pulp received the first foreign syndicated loan in the industry, as well as a credit from the World Bank for environmental and infrastructure projects on Kotlas Mill.
2004
Launch of the Corporate University, a unified system for talent training and development.
Signing of a Social and Economic Partnership Agreement with the Arkhangelsk Oblast.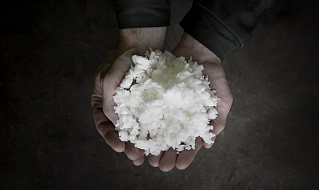 2005
The company delivered a record 906,000 tons of pulp and paper to the Chinese market, out-performing all other companies worldwide. Ilim Pulp obtains its first FSC certificate. Board of Directors adopts the Key Statements on Corporate Ideology (mission, vision, principles) and corporate policies. End of the corporate conflict.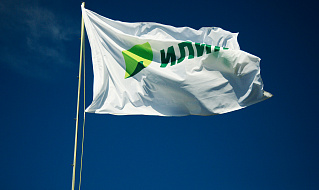 2006
All pulp and paper assets of Ilim Pulp were consolidated in Ilim Holding S. A. Ilim Group was registered in Russia as a subsidiary of Ilim Holding S. A. The Irkutsk Region's Government and Ilim Pulp formally execute a Socio-economic Cooperation Agreement. Receivement of the right to mark it's products in Kotlas with FSC logo. Signing the letter of intent to establish a joint venture with International Paper.
2007
Construction of a corrugated box plant was started.

The production facilities of Ilim Pulp Enterprise were converted to a single share on July 01, 2007.
Ilim Group Joint Stock Company started its operations.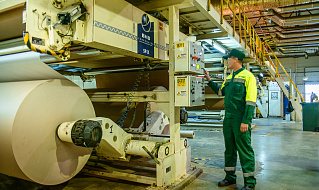 2008
The new corrugated plant in Leningrad Region with capacity of 140 million m2 of corrugated packaging per year is launched — June the 18th.
2009
Ilim Group launched a state-of-the-art and the world's largest NSSC plant in Koryazhma.
2010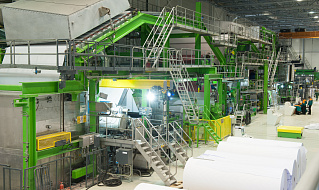 2010
Board of directors has approved large-scale investment program with unprecedented sum of investments – over 1.4 billion dollars. Prolects on new pulp line in Bratsk and new peper machine in Koryazhma have been approved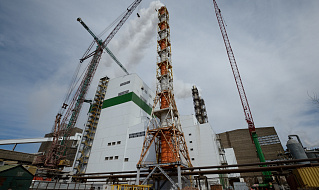 2011
Works on two big investment projects - Big Bratsk and Big Koryazhma – have been started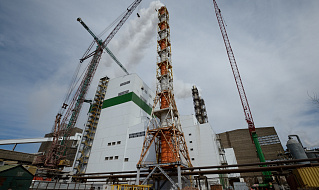 2012
Ilim celebrated its 20th anniversary. The company continues to carry out Big Bratsk and Big Koryazhma projects.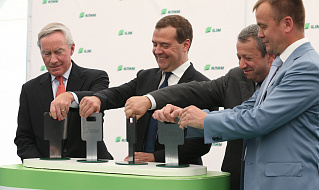 2013
Implementation of the Big Bratsk investment project is completed. In June, Ilim Group officially inaugurated its new pulp mill in Bratsk. The company continues the implementation of its Big Koryazhma investment project. Ilim Group starts production of Russia's first coated freesheet under the Omela brand.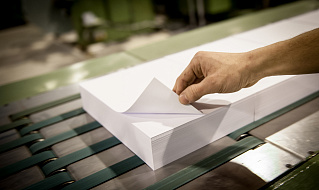 2014
Ilim Group starts production of Russia's first and only premium A+ grade cut-size paper under the Ballet Brilliant brand.
2015
Ramp-up of new production facilities in Bratsk and Koryazhma was completed.

Ilim Group celebrated the 50th anniversary of its Bratsk Mill

2016
The Company adopted its strategy through 2030 and business plan through 2020, which implied an increase of the aggregate product output by 500 thousand tons per year.

Ilim celebrated 25 years of its continuous operation in the Chinese market.

The Company expanded its presence in the Russian CP market and became the principal owner of Gofra Dmitrov LLC.

Ilim celebrated the 55th anniversary of the Koryazhma Mill.
2017
Ilim Group celebrated its 25th anniversary and 10th anniversary of the JV with International Paper

Ilim Group and Orgkhim holding established Amber Stream LLC, a joint venture to produce innovative biochemical products.
2018
Ilim acquired JSC Sibgiprobum (Irkutsk). Sibgiprobum Engineering and Design Institute specializes in research, development, engineering and design services for the forest, wood processing, and pulp and paper industries.

The Big Ust-Ilimsk project was launched on June 21, 2018. By 2022, upon implementation of the project, Ilim will increase production volumes of kraftliner and other packaging materials by 600 thousand tons per year. Ilim is simultaneously upgrading the KLB Line in Bratsk in order to increase its capacity by more than 100 tons per year by 2019.

Ilim celebrated the 10th anniversary of the corrugated packaging inclusion in the Company's product range. Since that time this business has been successfully developing. The Company has 2 corrugated box plants in Kommunar (Leningrad Oblast) and in Dmitrov (Moscow Oblast) with an aggregate capacity of 290 million square meters of packaging per year.
2019
Ilim was ranked as the company with the highest level of information transparency among the companies of the Russian forest products sector (according to the rating published by Lesprom.ru, industry-specific media holding). In 2018, the Company's revenue increased by 40% and amounted to RUB 155.7 billion (vs. RUB 110.4 billion in 2017) and net profit totaled RUB 35.6 billion (vs. RUB 18.9 billion in 2017).

Two large contracts for equipment supply for the new KLB Mill were signed as part of the Big Ust-Ilimsk investment project. With an annual output of 600 thousand tons, the KLB machine, custom designed by Voith for Ilim Group, will be the largest in the world in terms of kraftliner (virgin board) production capacity. New RB supplied by ANDRITZ will be equipped with a distributed process control system (including automated control of incineration process) and online control of technological processes, which will ensure enhanced reliability and safety of the manufacturing process.

Ilim Group ranked 64th in the annual Forbes rating of the top 200 Russian largest companies, having improved its position by13 points. Among 200 CEO and presidents of corporations, there were thirteen women with Ilim Group CEO Ksenia Sosnina listed among them.
2020
2020
Ilim Group CEO Ksenia Sosnina was named European CEO of the Year (according to Fastmarkets RISI international analytical company) and became the first woman to receive this award. The award was presented at the Fastmarkets RISI European Conference in Lisbon (Portugal).

Ilim Group was the first Russian company to receive the Legal Source European certificate. The certificate confirms that Ilim exercises due diligence at all timber sourcing stages and that its products are compliant with all European requirements.

The Koryazhma Mill of Ilim Group was recognized as compliant with the relevant requirements of the Russian environmental laws and international conventions and thereby was excluded from the Environmental Hot Spot list of the Barents Region (the list of environmentally-unfriendly facilities drawn up in 2003). The decision to exclude the Koryazhma Mill from the above list was made at the XIV meeting of the Ministers of Environment of the Barents Euro-Arctic Council (BEAC) in February 2020.

Ilim signed an agreement with Xiamen C&D corporation, one of its key partners, on pulp and paperboard supply to the provinces in Southwest China via the Silk Road.

A new woodroom was placed in service and an environmental project involving construction of a new Evaporation Plant (EVAP 8) with the highest capacity in Russia was completed at the Bratsk Mill of Ilim Group. Built in line with the best available technologies, the new Evaporation Plant 8 is one-of-a-kind facility in the Russian pulp and paper industry.

To celebrate the 40th anniversary of the Ust-Ilimsk Mill, the Company published a commemorative book The Making of Ust-Ilimsk. Fortunate to Be Together. The book has become the third in a trilogy commemorating the anniversaries of the production sites of JSC Ilim Group.

Ilim published the popular science book for children When I Grow Up, I Will Become an Ecologist, which received the Environmental Education award as part of the Environmental Culture. Peace and Harmony international project (supported by Vernadsky Non-Governmental Environmental Foundation) and won the Environmental Project and Initiative award at the competition for best social projects in Russia.

2021
The book for children about the environment published by Ilim Group was named the winner of the international contest as well as the winner of the competition for best social project in Russia.
The book When I Grow Up, I Will Become an Ecologist received the Environmental Education award as part of the Environmental Culture. Peace and Harmony international project and won the Environmental Project and Initiative Award at the competition for best social project in Russia.

Ilim Group was named the winner of the international PART Award.
The annual international PART Award was presented as part of the 2021 RosUpack Exhibition. Ilim Gofra, Ilim Group's box plant, was named the best manufacturer in the Marketing Packaging category.

Ilim Group topped the list of the largest companies of the Russian forest products sector
Forest Industry magazine (Lesprom.com holding) published its annual rating of top 50 largest companies of the Russian forest products sector in 2020 with Ilim Group ranked first.

Ilim's Koryazhma Mill Receives an Integrated Environmental Permit
Ilim's Koryazhma Mill received an integrated environmental permit confirming its compliance with high environmental safety standards

Ilim Group celebrates an important anniversary, namely 25 years since the Company started exporting its products to China

Ilim Group starts installation of main equipment at its new KLB Mill in Ust-Ilimsk

Sibgiprobum Engineering and Design Institute celebrates the 65th anniversary of its operation