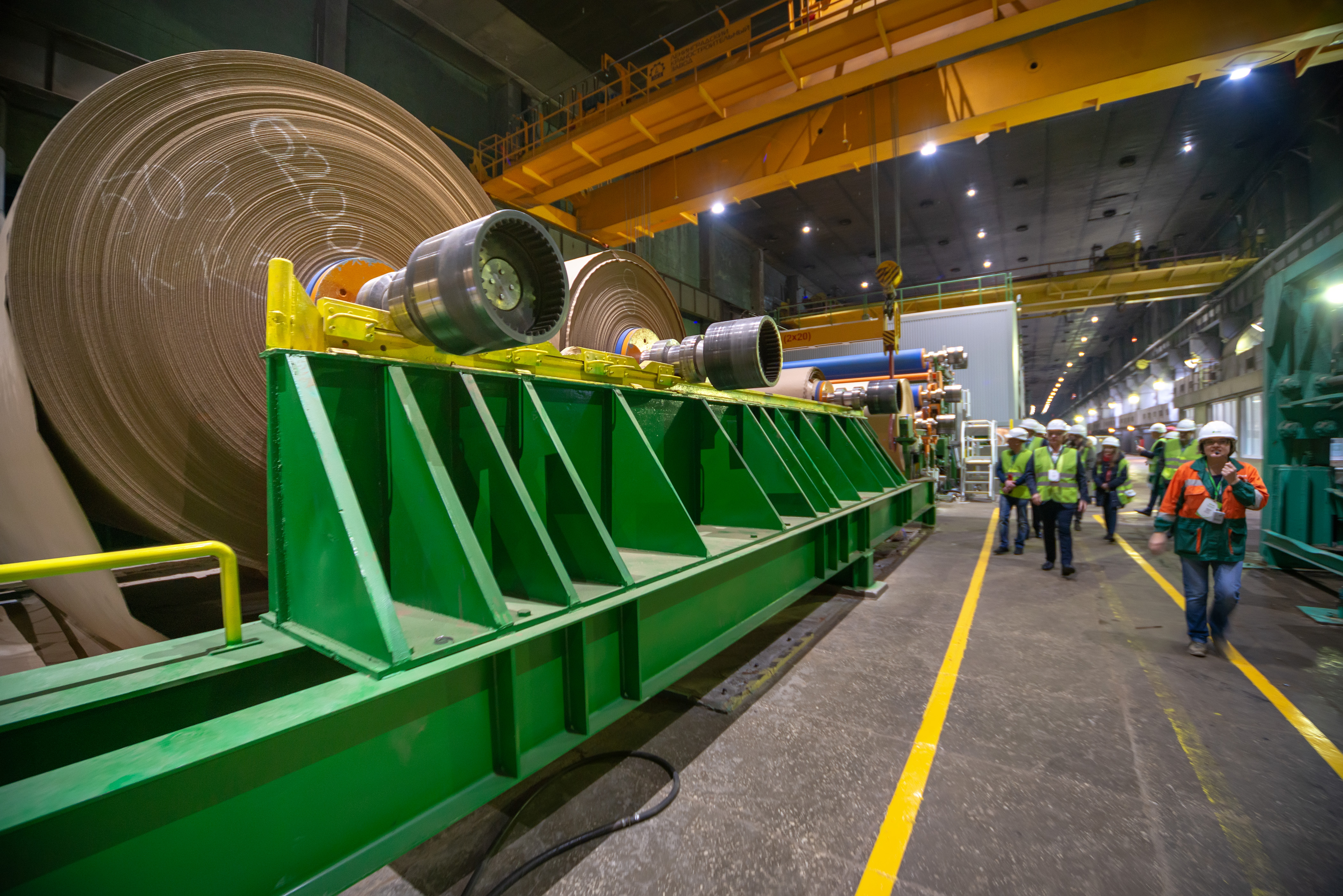 Based on the RAS financial statements, the revenue of JSC Ilim Group in 2021 totaled RUB 180 billion, which was 46% more than in 2020 (RUB 123 billion).
Based on the 2021 results, the Company remained leader in the Russian pulp and paper market with an output of 3.64 million tons of finished products, including 2.16 million tons of pulp, 1.05 million tons of packaging materials, 297 thousand tons of white papers, and 282 million square meters of corrugated products. Ilim Group continues to regularly increase the share of packaging materials in its product portfolio.
Ilim Group's investment project was implemented in 2021 in an amount of RUB 43 billion, which was RUB 10.9 billion more than in 2020. The company allocated most of the funds to complete its flagship project of building a new Kraft Linerboard Mill (KLB Mill) in Ust-Ilimsk to be started up in late 2022. The KLB Mill will become the largest kraftliner production site in Russia and make Ilim Group one of the world's leading manufacturers of unbleached packaging materials.
In 2021, Ilim Group also completed a number of significant investment projects aimed at improving the environmental performance of the Company's production sites, including a new woodroom with a closed water circulation system in the Koryazhma Branch, completed rebuild of Recovery Boiler 5 (RB5) and retrofit of RB3 3 electrostatic precipitator (ESP). New ESPs were installed on three Lime Kilns (LK 4, 5, 6) in Bratsk. LK3 was upgraded at Ilim Group's existing production site in Ust-Ilimsk.
In 2021, Ilim Group's Koryazhma Mill made a decision to convert one of its paper machines (PM5) to a new product, unbleached kraft paper. The conversion will be completed by the end of 2022 and will help the Company to strengthen its positions in growing packaging grade papers markets.
REFERENCE INFORMATION
Ilim Group has three pulp and paper mills in the Arkhangelsk (Koryazhma) and Irkutsk (Bratsk, Ust-Ilimsk) Oblasts, as well as subsidiaries, including two modern corrugated box plants in the Leningrad and Moscow Oblasts, and Sibgiprobum engineering and design institute (Irkutsk). Ilim Group exports its products to more than 70 countries worldwide.