Ilim Gofra has won PART Award, international packaging manufacturing and design award, at RosUpack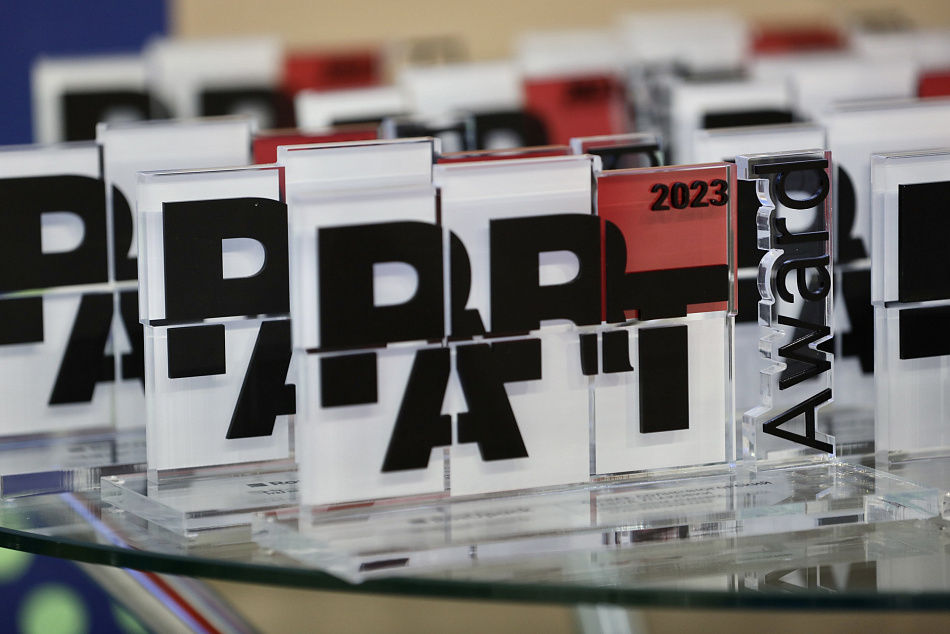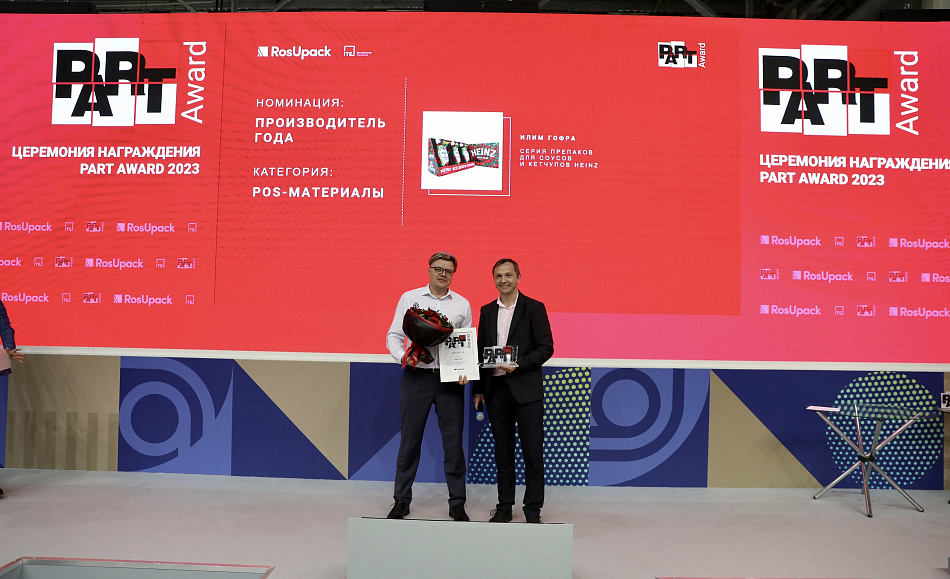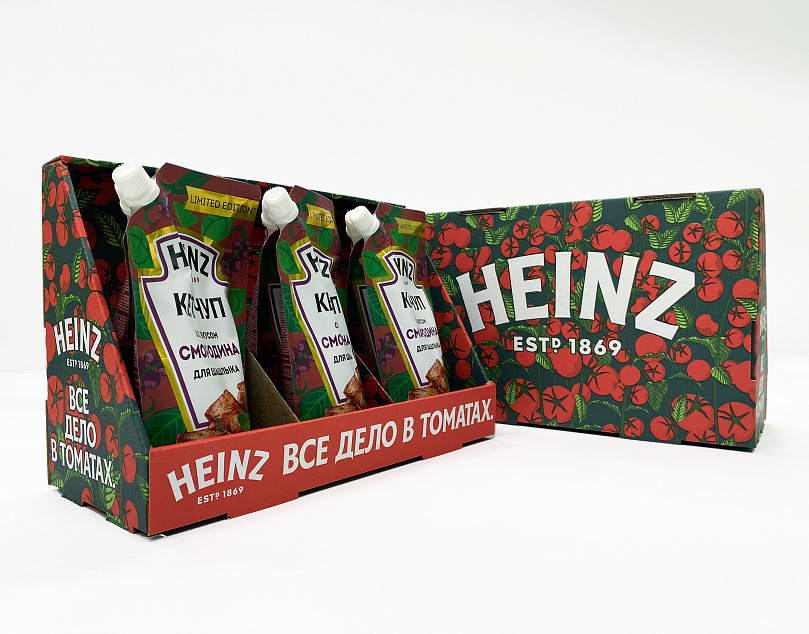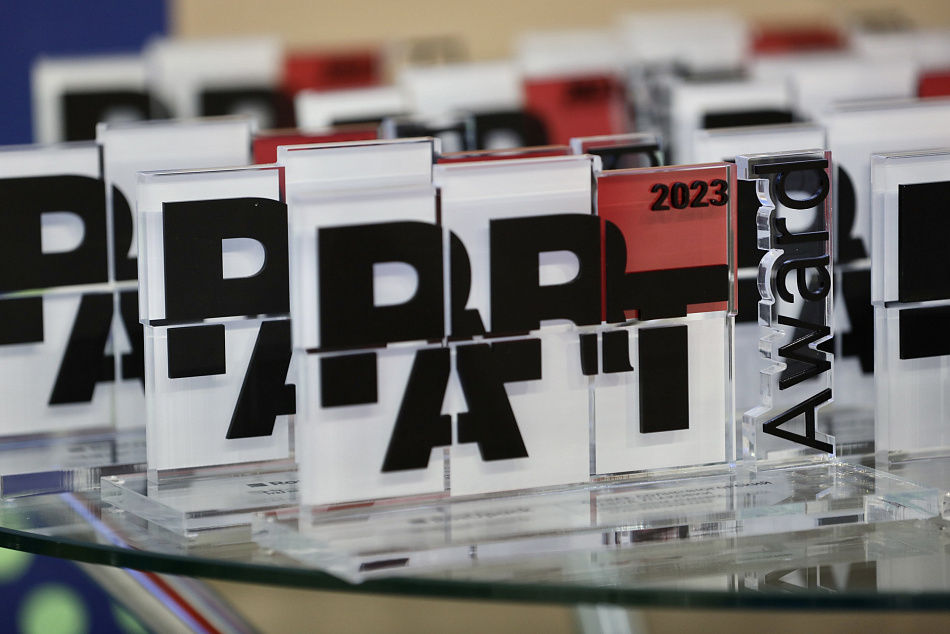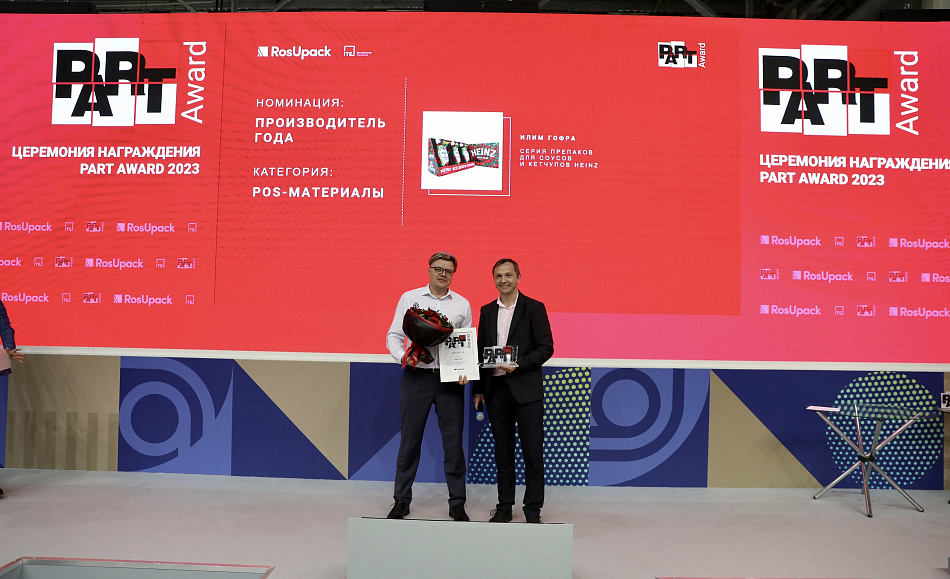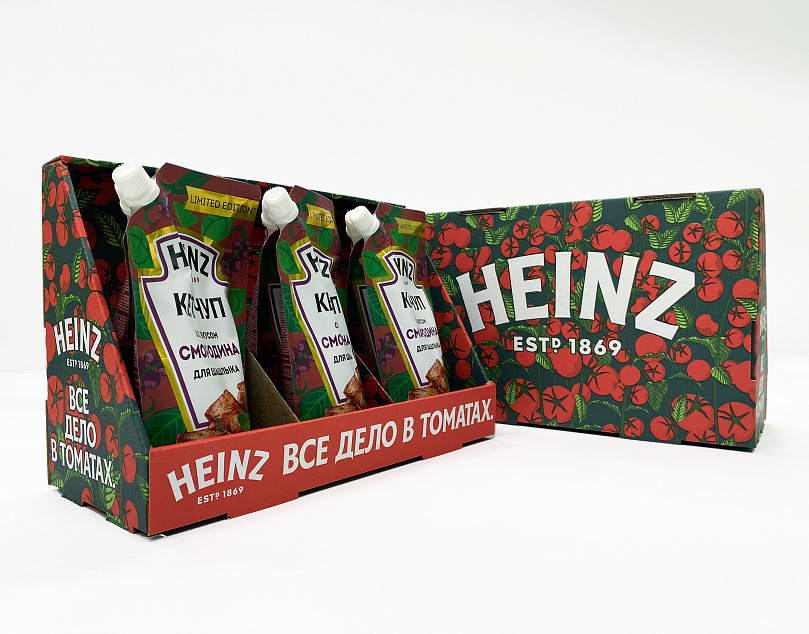 Pre-pack* for sauces and ketchup developed by Ilim Gofra's R&D designers was named the best in the POS-materials nomination at international PART Award. When selecting winners, expert judges evaluated the structural solutions and innovative factor of a corrugated board product used, along with its service and marketing functions, design and print quality, sustainability and protective properties of packaging.
This corrugated board product is manufactured at Asahi Line at the Kommunar site. The line is equipped with Celmacch Chroma Print EVO 1700 machine for High Quality Print. Experts from the corrugated board plant developed the form and design of this packaging solution to ensure the use of state-of-the-art color rendering technique and make pre-pack as attractive and eye-catching as possible.
Ilim Gofra's packaging solutions previously received many awards at international competitions, The Company became winner of international packaging manufacturing and design PART Award (Marketing Packaging and POS-materials nominations). Furthermore, Ilim Group's packaging businesses were winners at ProdExtraPak international competition in 2022 and 2023.
*Pre-pack is packaging in the form of a beautifully branded display stand with pre-packed products inside. It is delivered from the manufacturers' warehouse to the distribution center or directly to the store and is placed on the shop floor without any additional presentation needed.
Reference information:
Ilim Group is the leader of the Russian pulp and paper industry and one of the industry leaders globally. Ilim Group has two corrugated box plants in the Leningrad (Kommunar) and Moscow (Dmitrov) Oblasts. The production sites offer over 5,500 products (shipping packaging, corrugated trays, retail packaging, packaging for mailed items, and e-commerce, etc.) The plants manufacture about 282 million square meters of final products per year.
Box business development in the domestic market is a priority for Ilim Group.