Earlier today Ilim Group Chairman Zakhar Smushkin and Irkutsk Oblast Governor Sergey Levchenko took part in the official launch of the integrated investment project Big Ust-Ilimsk at Ilim's Mill in Ust-Ilimsk.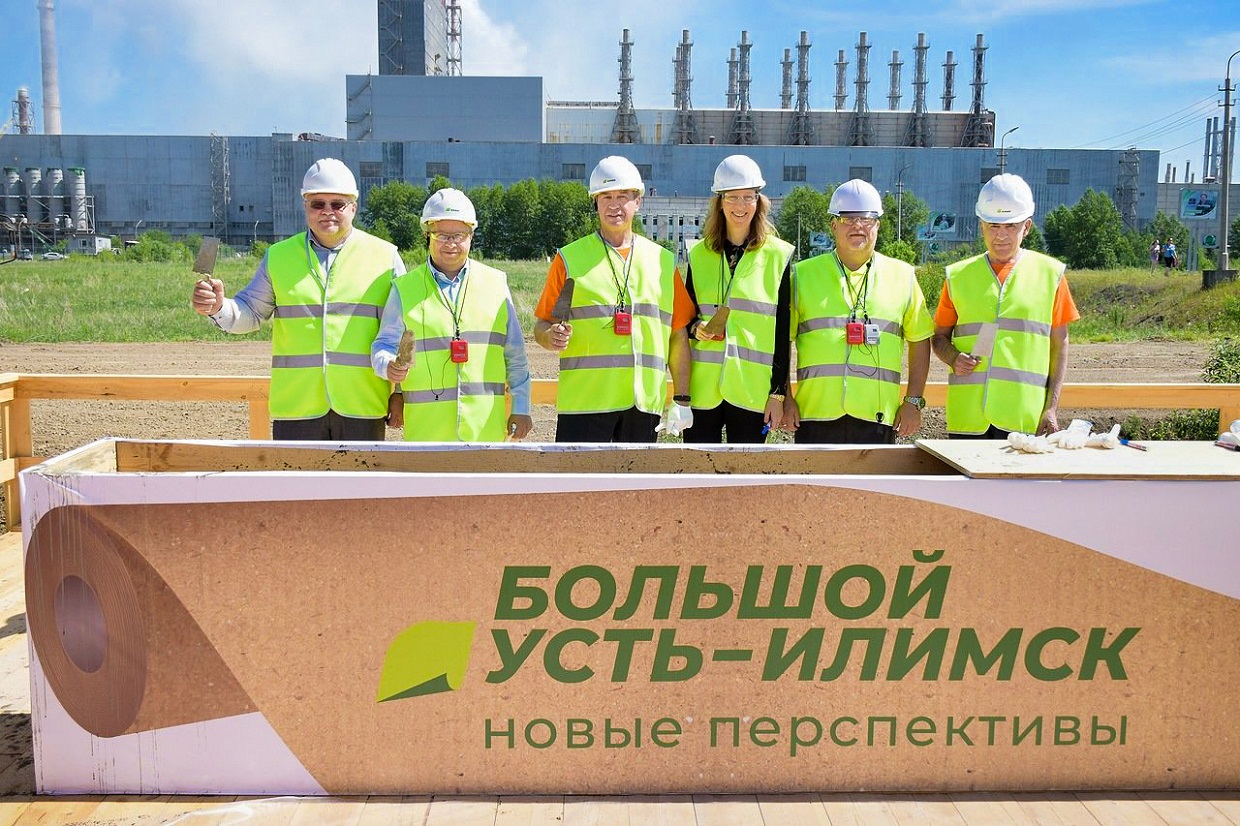 The Big Ust-Ilimsk project includes construction of a new line for production of kraftliner and other packaging materials with a capacity of 600 thousand tons per year. Total investments in the project will be around USD 1 billion with implementation to be completed by the end of 2021. The Company will also perform a large-scale upgrade of the existing operations in order to increase pulp output by 130 thousand tons per year.
Project implementation will drive the Mill capacity up to 1.5 million tons of finished products per year with an initially installed capacity of 550 thousand tons per year. The Ust-Ilimsk Mill will thus become one of the leading pulp and paper manufacturers in the world. Ilim Group is currently preparing a set of documents required to classify the Big Ust-Ilimsk as a priority investment project in terms of forest management.
Reference information:
Ilim Group is the leader of the Russian pulp and paper industry in terms of market share, output and investment volumes, and one of the industry leaders globally. International Paper, the world's largest pulp and paper manufacturer, is the strategic partner of Ilim Group. Over the past few years, Ilim Group has invested USD 3.2 billion to develop its own mills, which is an unprecedented figure for the Russian pulp and paper industry. In 2017, Ilim Group's sites reached a record-high output of 3.3 million tons of market products. Presently, Ilim Group supplies its products to more than 70 countries worldwide.