Ilim Group participated in the 24th RosUpaсk International Exhibition for the Packaging Industry, which took place on June 18-21, 2019 in Moscow.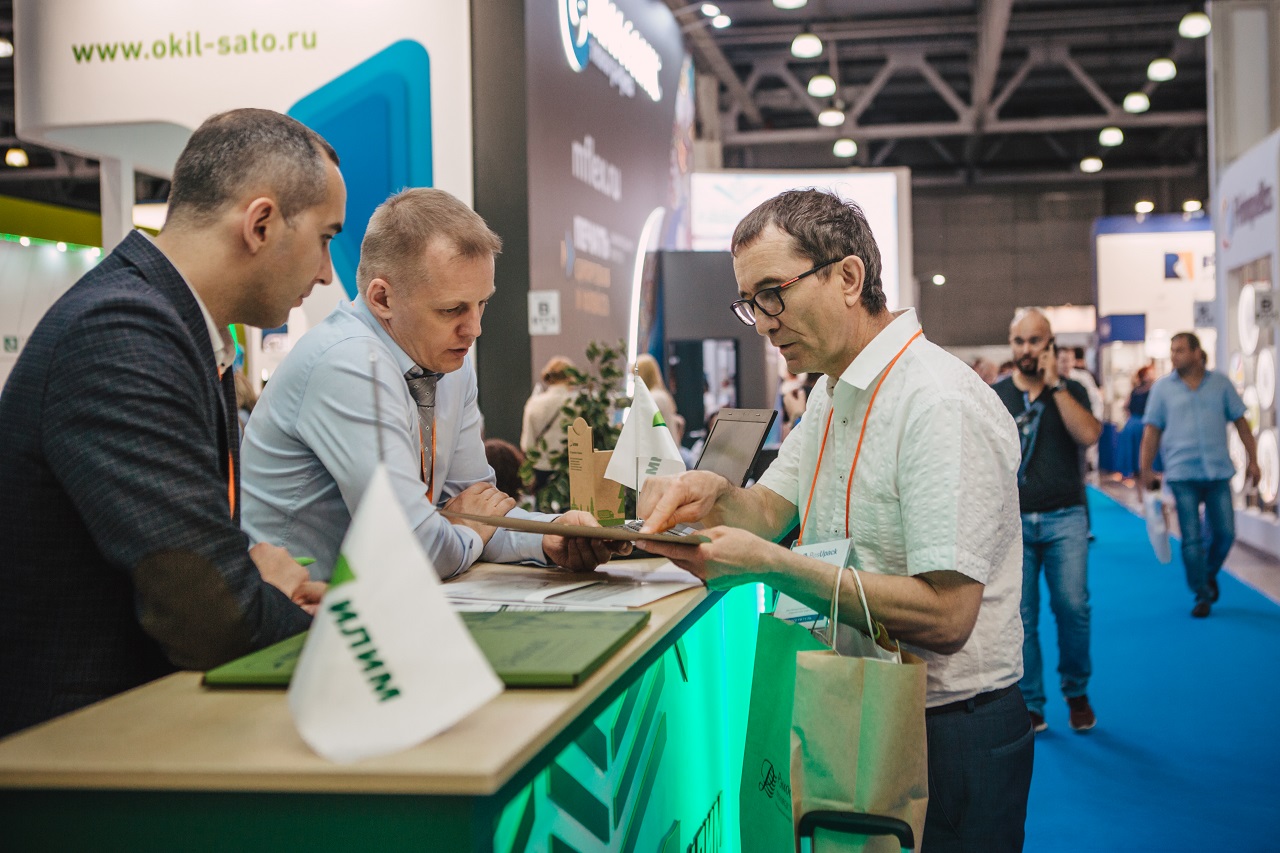 As part of the exhibition business agenda, the representatives of Ilim Group and Ilim Gofra held more than 60 meetings with their key partners, namely with СМ traders, converters and consumers of corrugated products from Russia and abroad. Ilim Gofra prepared folders for its partners containing samples of board and packaging papers with different basis weights and physical and mechanical properties.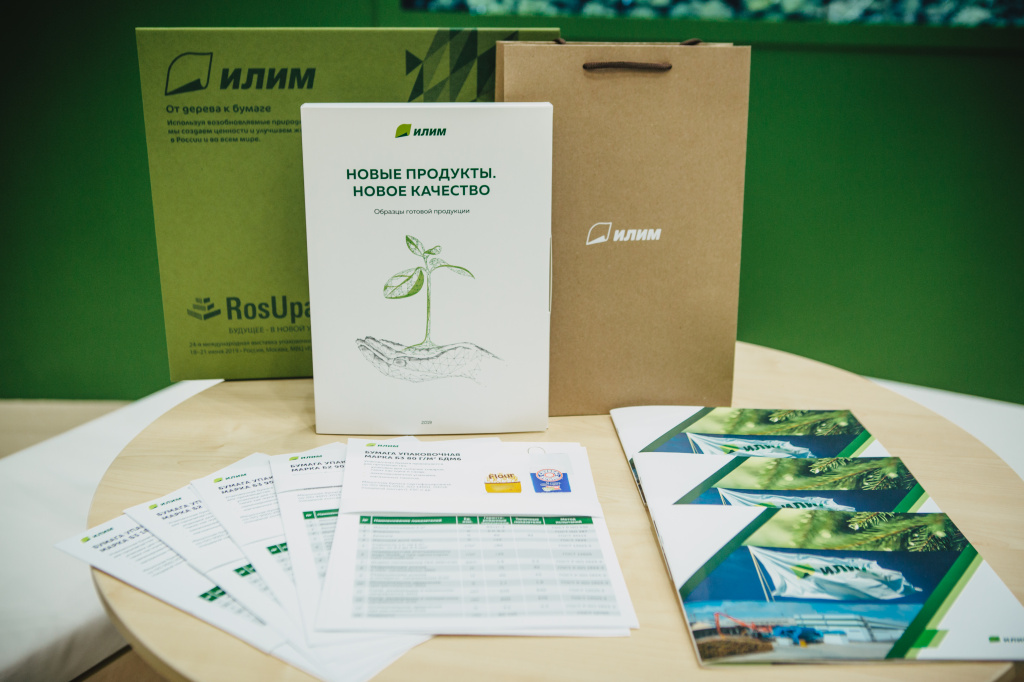 In addition, the representatives of Ilim Gofra plant in Kommunar informed the partners of the start of commissioning and check-out of Cellmacch Chroma Print, a new high definition printing machine, which will be installed in line with an ASAHI flat bed die cutter. This equipment ensures high precision printing and can process up to 6 thousand sheets per hour.
Environmentally friendly packaging was the key topic of the business agenda, which covered the following aspects: recycling of packaging material, responsible consumption and, as a result, transition to a circular economy.
JSC Ilim Gofra presented a unique packaging solution for transportation of glass-shaped containers. A transportation tray is assembled on an automatic line by means of hot-melt glue application. Reinforced corners ensure rigidness of the tray structure and overall dimensions of the tray bottom (400*300 mm) allow to maximize the number of trays on a EUR-pallet, efficiently using the available space.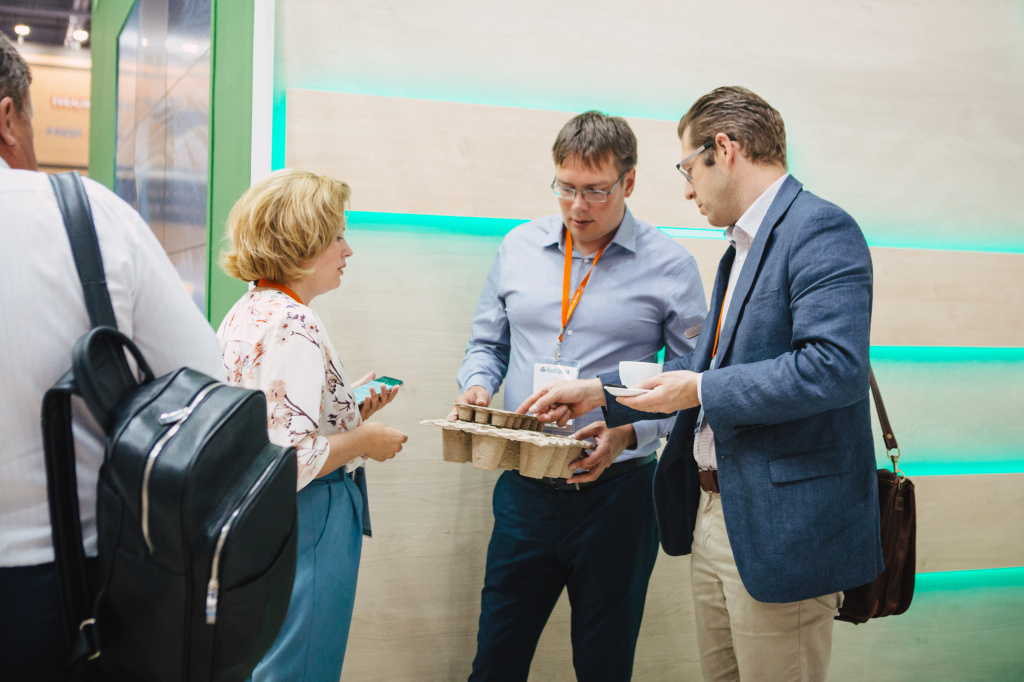 Moreover, the participants were encouraged to use IlimGofraRosUpaсk, the first ever mobile application designed for RosUpack 2019 to assist the participants to plan their activity at the exhibition in a most efficient way. In addition to useful information about the event and other activities, this application allowed to get a better idea of the team representing Ilim Gofra and communicate directly with the company employees.
The representatives of Ilim Group and Ilim Gofra and other industry experts discussed the outlook for the market development given global and local environmental trends. For example, in March 2019, the European Parliament approved a ban on 10 kinds of single-use plastics. The ban will come into force in 2021. In this regard, the participants of the meetings emphasized that the market of corrugated packaging has been showing an average annual growth rate of 5% and good profitability over several successive years, which encourages the key players to install new capacities and increase production volumes.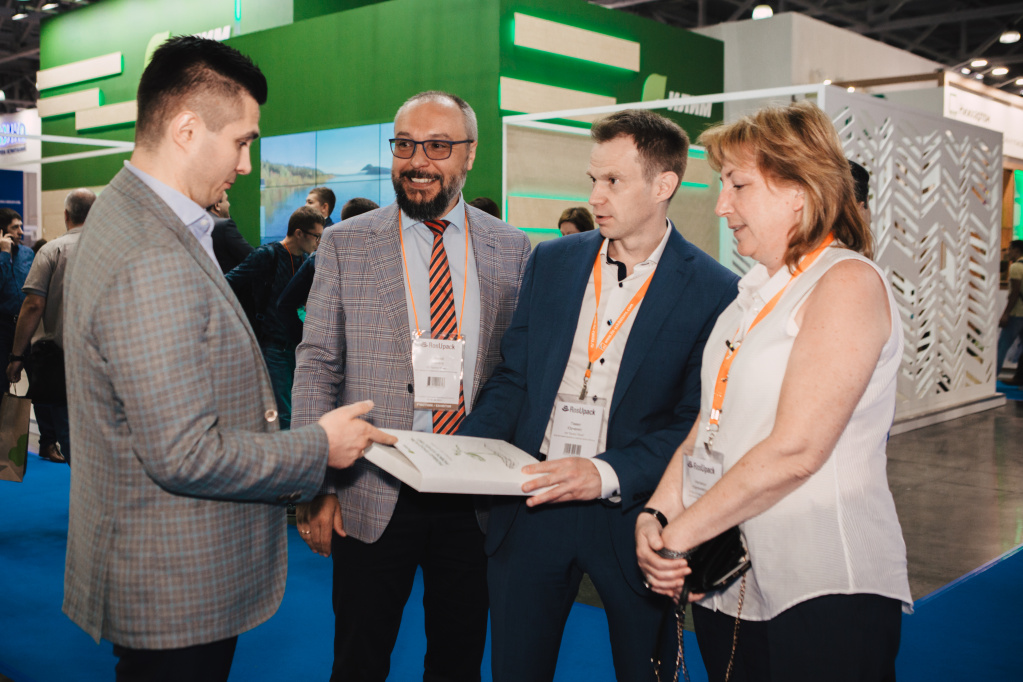 Today Ilim Group has two box plants producing corrugated materials for the Northwest and the Central Federal Districts.
Reference information: RosUpack Exhibition is the largest event in the packaging industry both in Russia and in Eastern Europe. In 2019, the exhibition was attended by more than 653 companies from 34 countries worldwide, which presented packing equipment, equipment for manufacturing of packaging materials, ready-to-use packaging and labels, raw materials and warehousing systems.
According to the organizers, RosUpack 2019 was attended by more than 20 thousand people from 78 regions of Russia and 53 countries worldwide, including leaders and experts from Russian and foreign companies representing food industry, pharmaceuticals, fragrances and cosmetics, chemical industry, pulp and paper industry, advertising and printing services, packaging, wholesale and retail trade, logistics and warehousing, etc.