Zakhar Smushkin and Alexis Rodzianko discussed business relations between Russia and the USA.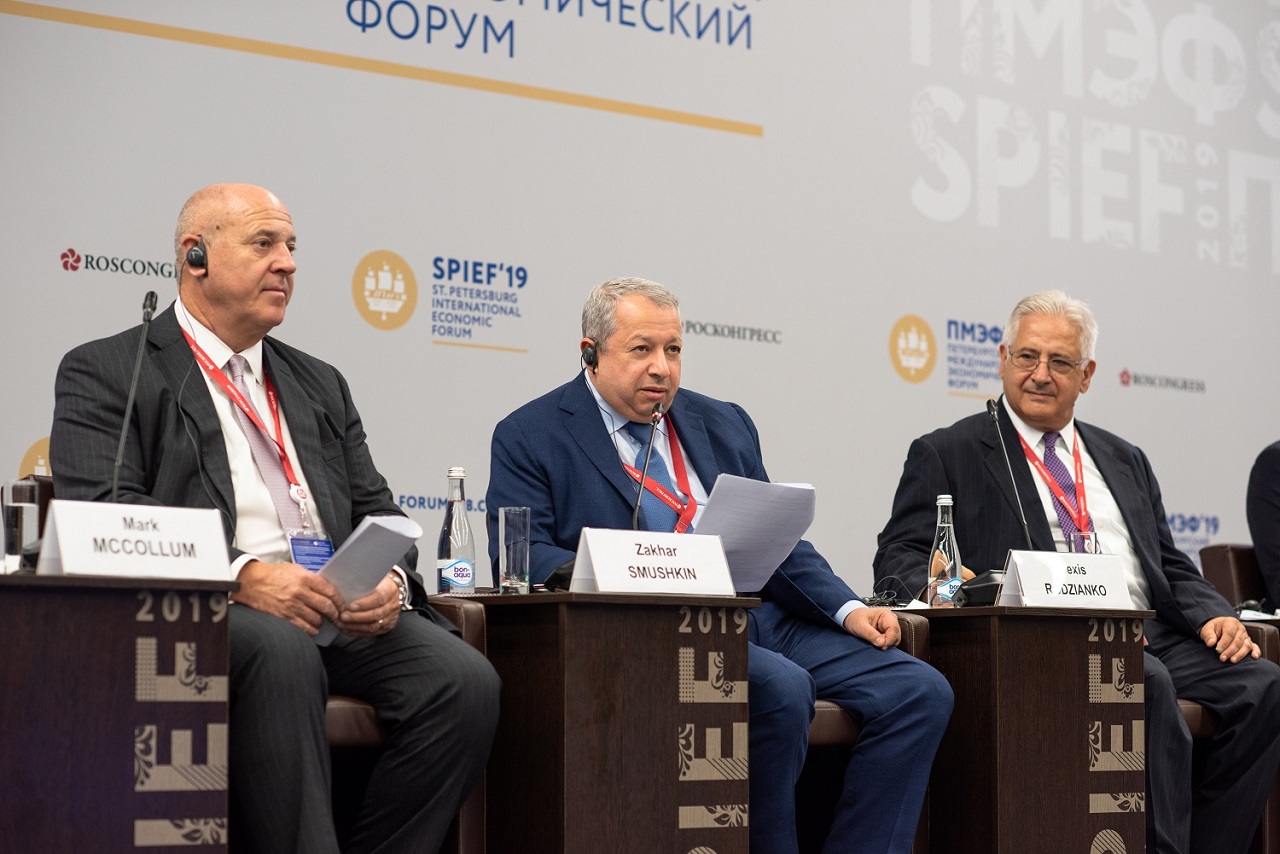 On June 7, 2019, Zakhar Smushkin, Chairman of the Board of Directors, Ilim Group, and Alexis Rodzianko, President of the American Chamber of Commerce in Russia, discussed business relations between Russia and the USA as part of the business program of the XXIII St. Petersburg International Economic Forum.
The event was attended by leaders of large companies and representatives of business communities from both countries. The speakers discussed current investment climate and the outlook for cooperation between the two countries.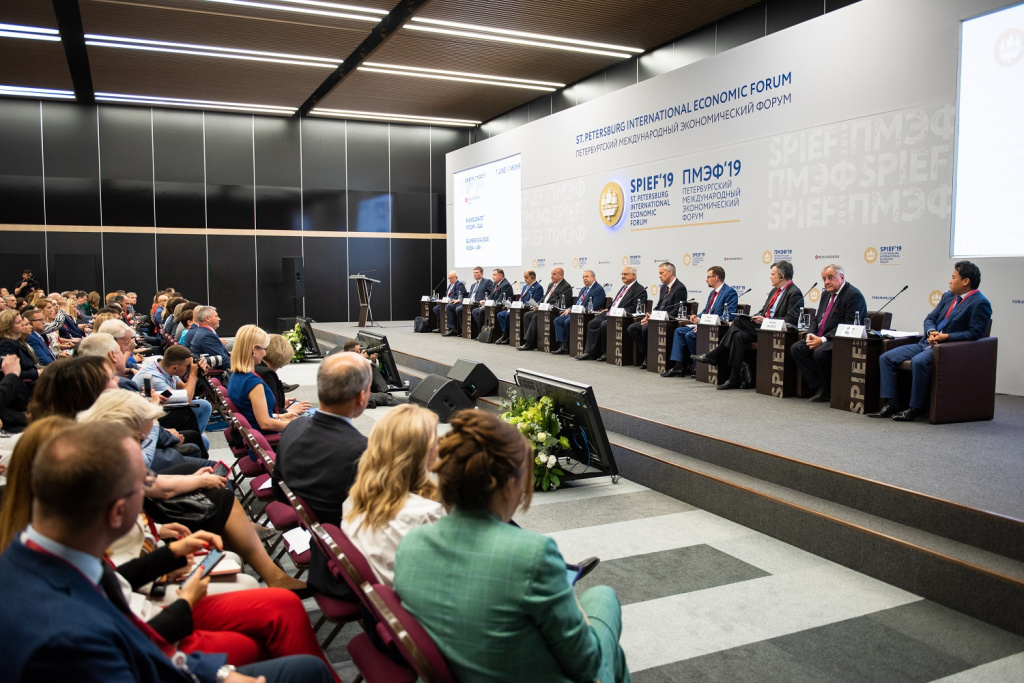 Reference information:
Ilim Group is the leader of the Russian pulp and paper industry in terms of market share, and production and investment volumes. International Paper, the world's largest pulp and paper manufacturer, has been the strategic partner of Ilim Group since 2007.
The joint venture efficient work allowed to successfully implement the largest investment program in the Russian forest products sector with a CAPEX exceeding USD 3.2 billion. The key completed projects include: the world's largest SW fiber line in Siberia and modern capacities for production of high-quality white papers in the Arkhangelsk Oblast.
Ilim's current investment program covers a period through 2021, with a total CAPEX of around USD 3 billion. The biggest project involves the construction of a new pulp and paperboard mill in Ust-Ilimsk with an annual capacity of 600 thousand tons of board. The upgrade of the existing mills and the construction of new production facilities will increase the aggregate production output of finished products by 1 million tons to reach 4.4 million tons. According to Ilim Group's annual report for 2018, its production output amounted to 3.4 million tons, including 2.1 million tons of pulp, 870 thousand tons of packaging materials, 340 thousand tons of white papers, 80 thousand tons of forest chemicals and 229 million m2 of corrugated packaging. Ilim has thus retained its leadership in the pulp and paper market in terms of volumes.
Promotion of sustainable forest management principles and responsible approach to resources utilization are Ilim's key priorities. Annual reforestation activities cover more than 40 thousand ha. Ilim's leased timberlands of 7.6 million ha are certified in accordance with FSC and PEFC standards.