Chinese partners of Ilim Group visited its Siberian mills in Bratsk and Ust-Ilimsk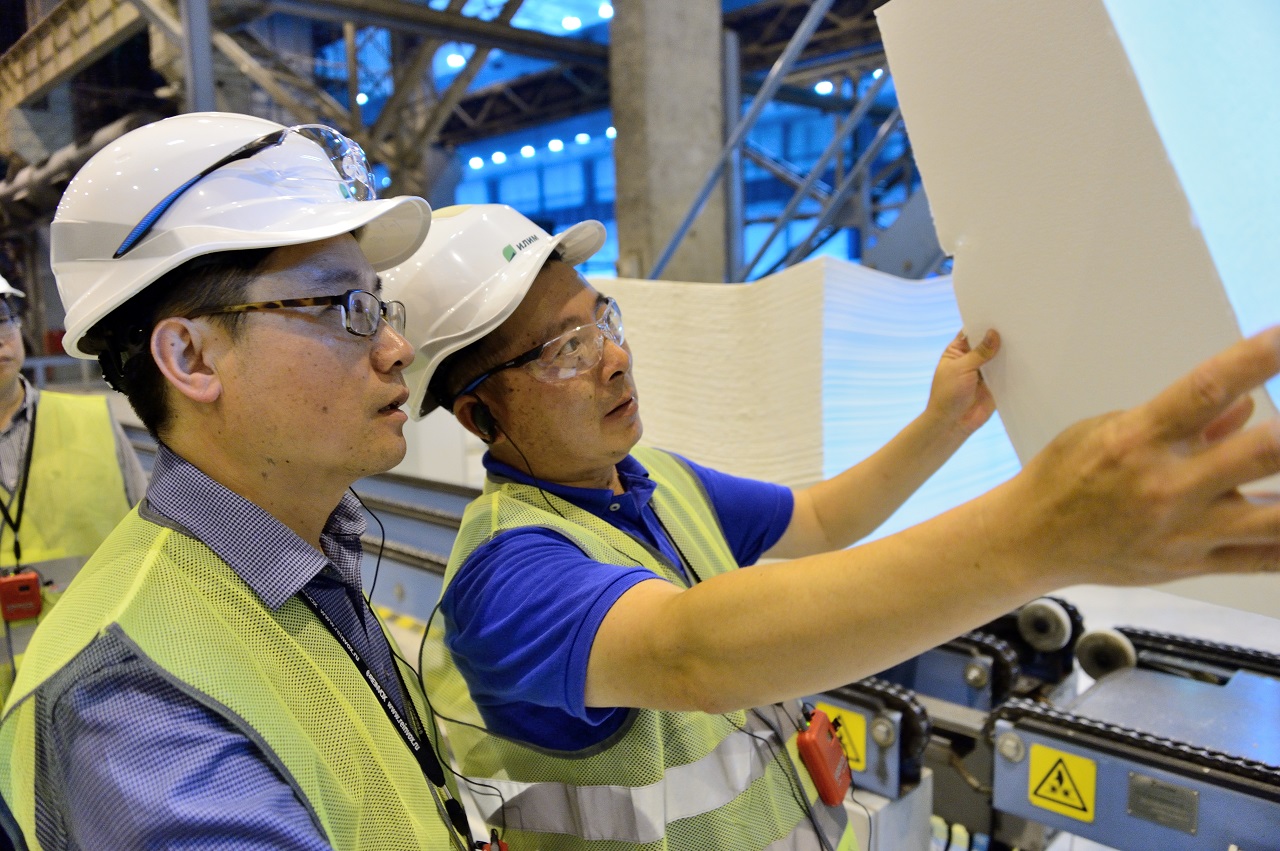 On July 9-10, 2019, Chinese partners of Ilim Group visited its Siberian mills in Bratsk and Ust-Ilimsk as part of Ilim's Go-to-Market strategy.
The delegation was led by High Hope Zhongtian Corporation, the largest service provider, which has been Ilim Group's partner for more than 10 years. Over this period purchase volumes exceeded 1 million tons. The leaders of nine pulp consuming plants, the largest manufacturers of specialty papers and tissue, including Vinda International Holdings Limited and Mudanjiang Hengfeng Paper Co., LTD, the leaders of this business segment in the People's Republic of China came to Siberia to visit Ilim's mills. The delegation included both representatives of the plants, which have been Ilim's partners for more than 20 years, and new companies planning to increase their pulp purchasing volumes. The businessmen visited Ilim's mills for the first time and assessed the scale of production.
One of the items on the agenda was logistics and supply chain. By 2024, Ilim Group plans to increase its exports to China by almost 1 million tons to reach 2,4 million tons of products per year. This plan requires an optimal supply chain, which will allow to deliver products to all regions on time and without failure. For this purpose Fintrans GL (Ilim Group subsidiary) plans to make significant investments in the development of the existing logistic infrastructure and expansion of its rolling stock.
Reference information:
Ilim Group is the largest manufacturer of pulp and paper products in Russia. Two out of three Ilim's mills are located in Siberia. Ilim Group supplies its products to more than 70 countries worldwide. The annual production output of Ilim Group is 3.4 million tons, with pulp accounting for 63%, board - for 22% and paper - for 15%. The Chinese market accounts for 44.4% of Ilim's total sales.
Over 23 years of its cooperation with China Ilim has supplied to this country more than 20 million tons of pulp and paper products, including more than 17 million tons of pulp. The finished products produced by Chinese mills include tissue, offset, cigarette and specialty papers, viscose and textile fibers and building materials.
Ilim Group is well positioned to deliver finished products to the Asian market due to a strong focus on customer needs, high service standards, including different logistics solutions (proximity of the Bratsk and Ust-Ilimsk Mills to China gives Ilim additional sales opportunities), continuous process improvements and execution of efficient capital projects.
By the end of 2021, Ilim Group will invest more than RUB 200 billion into construction of its new pulp and paperboard mill in Ust-Ilimsk and into production process upgrade at the Bratsk mill, which will allow to increase the finished products output by another 1 million tons per year, including 700 hundred thousand tons of board and 300 thousand tons of pulp. The bulk of the products will be exported to the Chinese market.