A new FDC line equipped with a multicolor HD printing machine was put into operation at Ilim Gofra, Ilim Group's box plant located in Kommunar (Leningrad Oblast).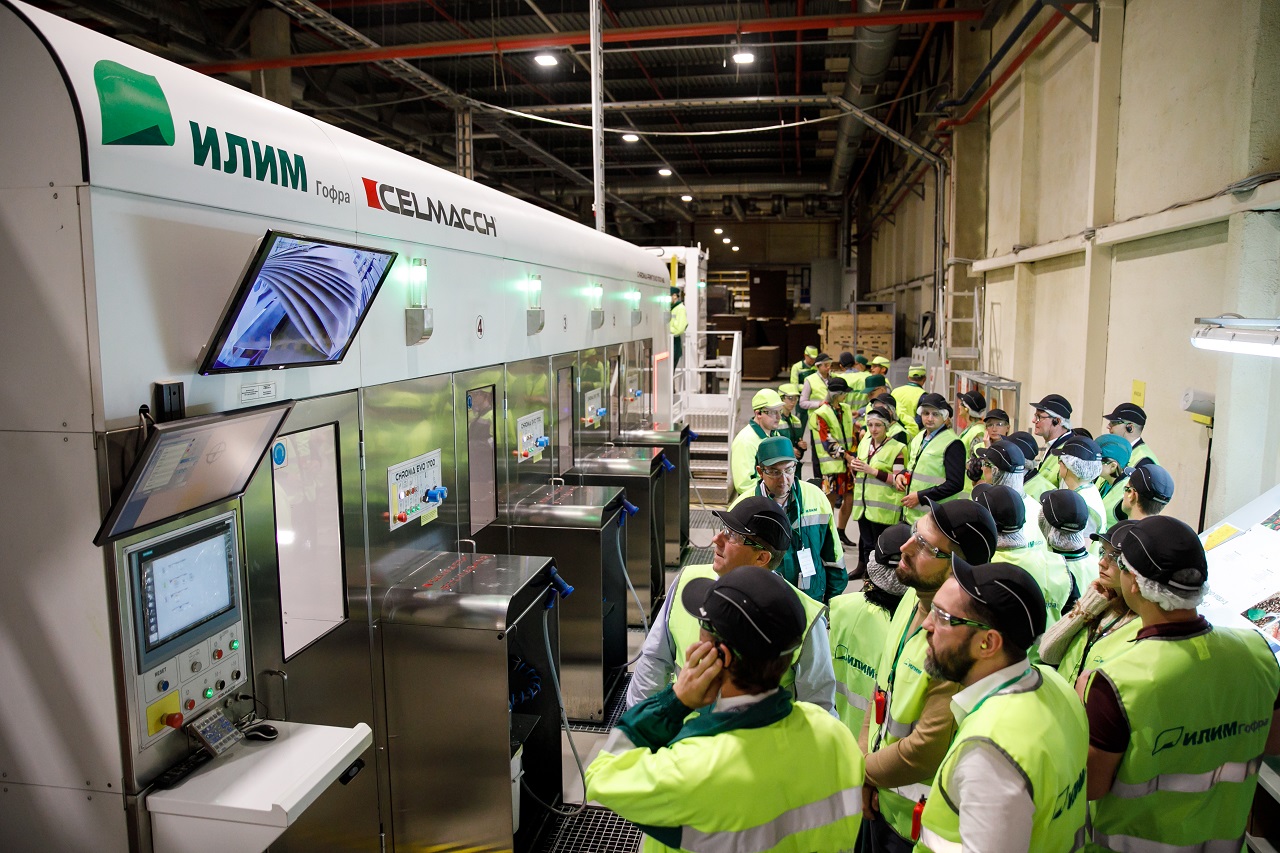 The new equipment allows to produce RRP boxes (Retail Ready Packaging) of any complexity.
The new line advantages include a more precise color reproduction, high production capacity (up to 6 thousand blanks per hour), process automation, as well as on-line control over color transfer during printing. An eye-mark based system for sheet position control ensures an absolute design-to-template register. Quality of the new process line is similar to the printing house level enabling the Company to fill a new niche in the RRP packaging market. At the same time, the printing services of the new line provide better price competitiveness compared to printing on a finished packaging at a printing house.
The new line consists of a whole set of units, including a multi-color HD printing machine Celmacch EVO 1700 HD 4 colors CMYK (Italy), a flatbed die-cutter ASAHI AP -165 EIII (Japan), an ASAHI blank separating system (Japan) and auxiliary equipment.
Reference information:
Box business development in the domestic market is a priority for Ilim Group. Ilim has 2 box plants in Russia with an aggregate capacity of 290 million of square meters per year. The plants are located in the Leningrad (Kommunar) and Moscow (Dmitrov) Oblasts. The plants produce more than 5.5 thousand of product items where transportation packaging, corrugated trays, retail packaging, packaging for mailed items, and e-commerce play the key role.
Over the 11-year history of the Company the number of its customers has exceeded 200.
In 2018, Ilim's production-related capital investments exceeded USD 10 million.