This step will ensure system-based deliveries of pulp and paper products and will further strengthen Ilim's positions in the Chinese market.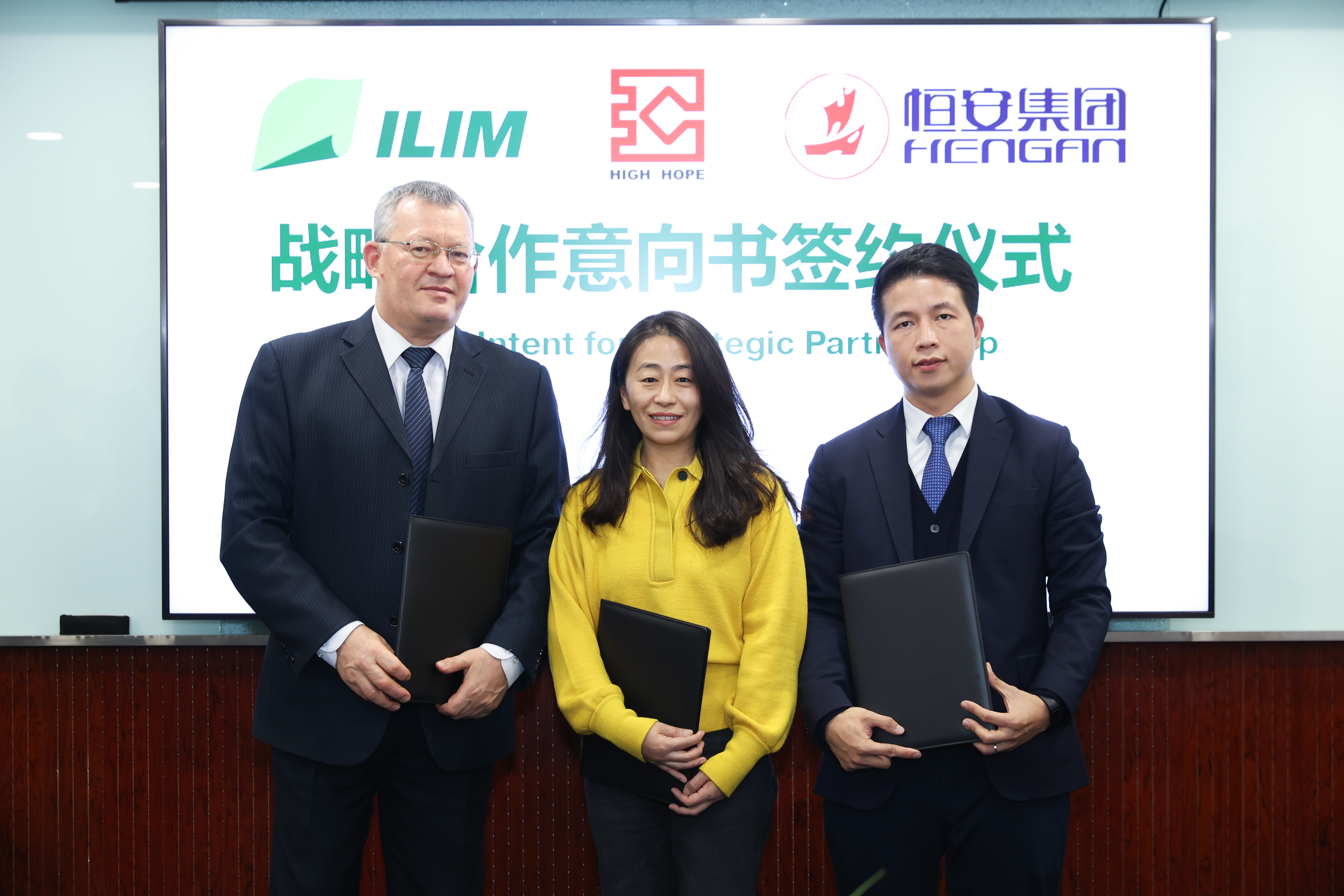 Ilim Group has signed two trilateral strategic partnership agreements with Shanghai High Hope Pulp and Paper, with the third parties to these agreements being Hengan Group and Mudanjiang Heng Feng Paper, which consume Ilim's pulp and paperboard to produce their own P&P products.
The largest service operator Shanghai High Hope Pulp and Paper Corporation has been Ilim's partner for more than 10 years. Over this period, purchase volumes exceeded 1 million tons.
Hengan Group business assets are located in Central and South China and Mudanjiang Heng Feng Paper plant is situated in Northeast China (Heilongjiang province). New agreements signed with these long-standing partners imply further increase in deliveries, optimization of production process and product export to the Chinese market as well as customer service improvement.
Reference information:
Expansion of collaboration with the Chinese partners is an integral part of Ilim's strategy focused on an increase in exports to China. As part of this strategy, in 2022 in Ust-Ilimsk Ilim will launch a new KLB Mill with an annual capacity of 600 thousand tons of kraftliner. Ilim Group is consistently expanding its presence in the regions of the People's Republic of China, which is considered as a strategically important market for the Company with 44% of all P&P products delivered to China. Currently, Ilim Group products are consumed by more than 500 mills in 20 regions of China. In 2020, Ilim exports to China reached a record-high level of 1.66 million tons (including 170 thousand tons of paperboard). In 2024, Ilim Group intends to increase its exports to China up to 2.4 million tons.