At the National Forest Forum held in Krasnoyarsk on September 2-3, 2019 Ilim Group was named the winner of the Responsible Forest Management Award.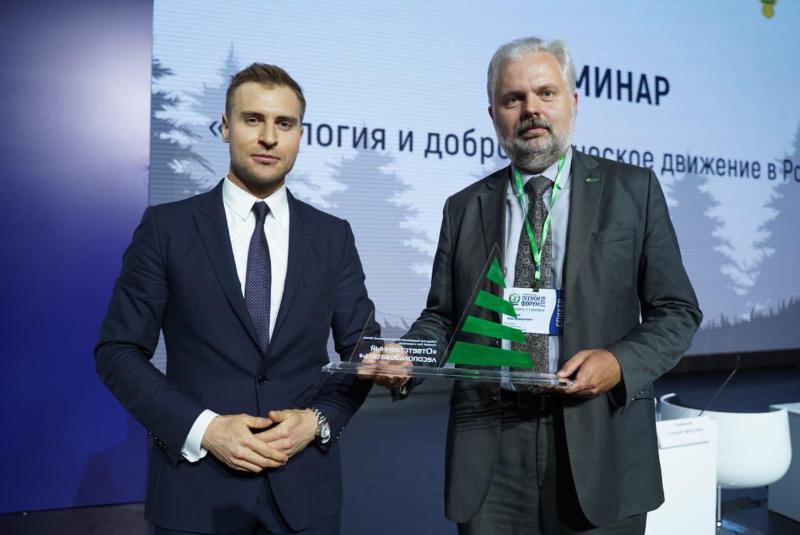 The award was established in 2019 by the Russian Forest National Association of Timber Industry to build a bridge between the community, the Russian forest products sector and environmental organizations, as well to raise community's awareness of the companies which make a significant contribution to sustainable development of the Russian forest industry.

Award winners must meet several criteria with a focus on high-quality reforestation activities and tending of leased timberlands.

Reference information:

Ilim Group's forestry practices are focused on efficient forest management and reforestation. All of Ilim's leased timberlands of 7.5 million ha are certified in accordance with FSC and PEFC ™ standards.

Transition towards the intensive forest management and reforestation model ensures sustainable increment and reforestation. The new model allows to perform harvesting on leased timberlands with controlled reforestation of coniferous species rather than move harvesting operations away from the mills towards intact forest landscapes or other high conservation value areas. In addition, Ilim utilizes the technology of ball-rooted planting stock cultivation, which helps to improve the quality of reforestation. Forest nurseries in Ilim's Siberian locations cover a total area of 20 thousand square meters.

The National Forest Forum is organized under the auspices of the State Duma of the Russian Federation and is held in six federal districts during the year.