Ilim Group, a leading Russian manufacturer of P&P products, is becoming a key (market) player in Southwest China.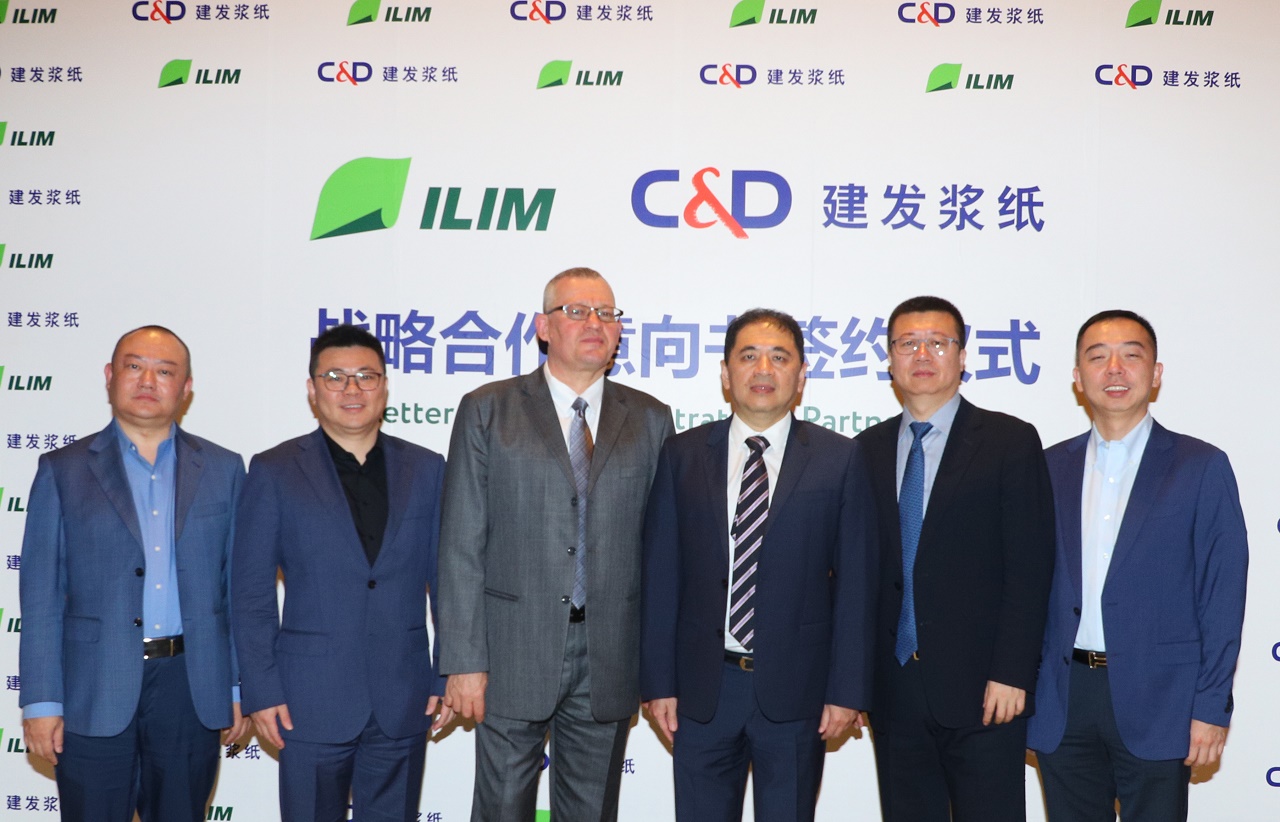 On December 7, 2020, in Sanya, Ilim signed an agreement with Xiamen C&D corporation, one of its key partners, on pulp and paperboard supply to the provinces in Southwest China via the Silk Road. As agreed, SW pulp will be supplied to paper mills in Sichuan, Guizhou, Yunnan and Guangxi provinces, as well as to Chongqing direct-administered municipality.
This project will allow Ilim Group to increase its export volumes significantly as part of the Belt and Road transportation and logistics system (the Silk Road). By 2024 Ilim Group plans to deliver to Southwest China up to 300 thousand tons of pulp and 180 thousand tons of paperboard per year.
Implementation of Ilim's investment program will allow to satisfy the growing demand for tissue and packaging materials. By 2025, Ilim Group will increase aggregate output of its mills by 1 million tons of finished products. Construction of a new pulp and paperboard mill in Ust-Ilimsk with a capacity of 600 thousand tons is one of Ilim's key projects which will be completed in 2022. Proximity of its Siberian Mills to China gives Ilim another competitive advantage.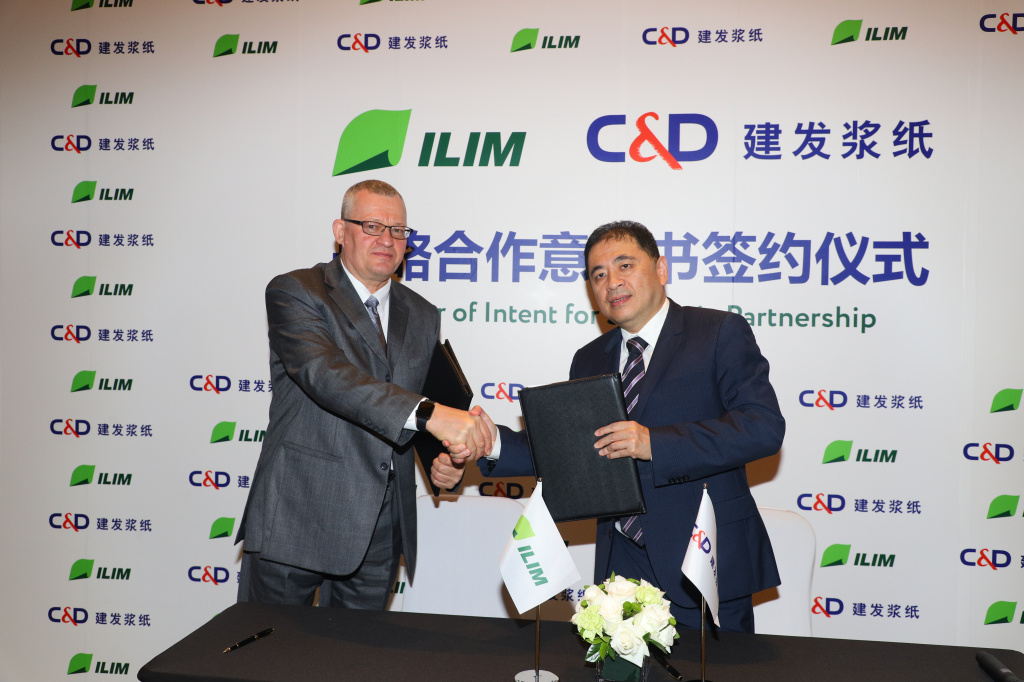 Currently, the Southwest China sees an active industrial development and a growth of real disposable income of the population. Southwest China has a population of 246 million people which accounts for 18% of the total population. In 2019, regional GDP totaled CNY13.15 trillion which is 13% of China's GDP. The mills in Southwest China produce 2 million tons of tissue per year. In addition, Xiamen C&D is co-financing development of a new facility to produce tissue in Guangxi province.
Reference information
Xiamen C&D Corporation is a Chinese state-owned multibusiness corporation involved in wholesale trade, logistics, investment, real estate, tourism and hotel businesses. Xiamen C&D Inc. is one of the largest global companies and ranks 234th in the Fortune Global 500 rating of the world's largest companies.
The corporation that is headquartered in Xiamen was established in December 1980. Xiamen C&D Corporation is one of Ilim's key partners for supply of products to the Chinese market (the start of collaboration dates back to 2004). The corporations is actively contributing to the development of production facilities in various regions of China. In November 2020, Xiamen C&D co-financed the launch of a tissue plant (360 thousand tons per year) in Northeast China (Liaoning province). After the ramp-up, this plant will be the largest tissue manufacturer in the region. Ilim Group will act as an exclusive supplier of SW bleached pulp for this plant.
The Silk Road is a transportation and logistics system which is also knows as the Belt and Road project. The start of this megaproject was announced in September 2013 by Xi Jinping, the President of the People's Republic of China. The goal of the project is to expand and simplify trade routes between China, Asia, Africa and EU. This initiative was supported by 40 countries, including Russia.
Ilim Group is the largest manufacturer of pulp and paper products in Russia, and one of the largest suppliers of softwood pulp to China. In 2019, Ilim Group produced more than 3.2 million tons of products. Ilim has three pulp and paper mills in the Arkhangelsk (Koryazhma) and Irkutsk (Bratsk, Ust-Ilimsk) Oblasts, two modern corrugated box plants in the Leningrad and Moscow Oblasts and Sibgiprobum engineering and design institute (Irkutsk). Ilim Group exports its products to more than 70 countries worldwide. By 2025 the aggregate production output of Ilim Group is expected to exceed 4.5 million tons of P&P products per year, with 2.4 million tons to be delivered to China and Asia. By 2024, Ilim will supply its products to all regions in China.