In September, the website of Omela freesheet paper became even more user-friendly and informative.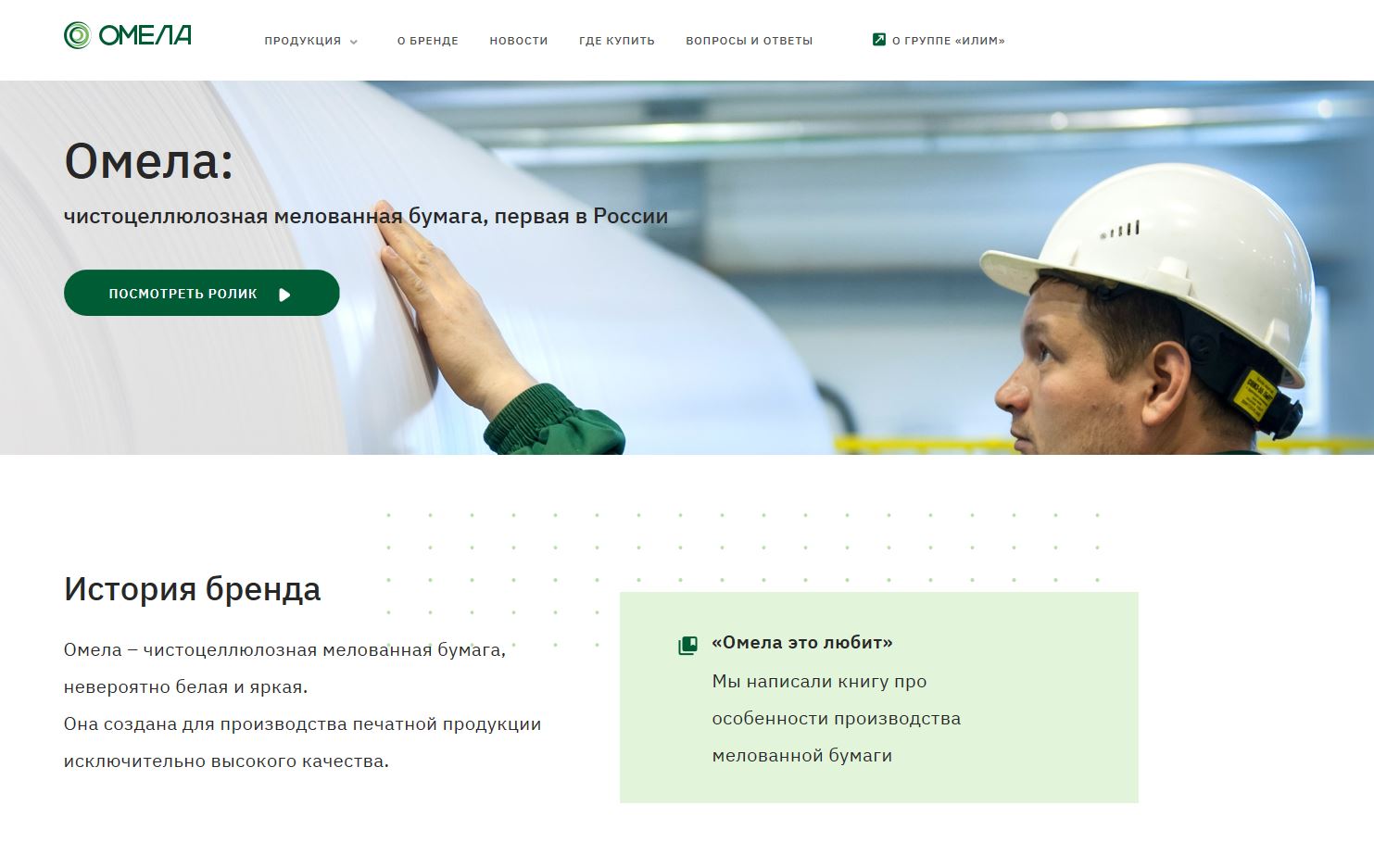 The new website has a more user-friendly interface, new options and improved functions in line with its cutting-edge minimalist design. The section dedicated to products was supplemented with detailed information on technical characteristics of produced papers, range of available formats and application areas, recommendations on techniques to be applied when working with Omela paper, as well as information on quality and safety certificates.
The website uses RSS-channels to improve customer service. Sales and brand promotion managers can promptly notify customers of all ongoing events. The form meant for sending feedback to Omela's chief process engineer's office and sales office was also updated. FAQ service has an updated Q&A catalog.
A new Production section will shortly appear in the main menu of the updated website. It will contain a step-by-step description of all stages of the Omela paper process chain: from tree to paper.
The Omela likes it limited-edition book published in 2018 to commemorate the fifth anniversary of the brand deserves special attention. You can find the book at the Omela website. This is in fact a unique manual for Ilim's partners, which contains information about key stages of Omela paper production process and practical recommendations on Omela applications. One can find useful information on physical and mechanical parameters of paper, packaging, conditioning time, as well as very specific details pertaining to storage, unwinding and post-print processing of coated paper.
One of the key innovations in the updated website is an interactive map of the Russian Federation and neighboring countries where Omela paper is sold. A convenient interface allows potential buyers to instantaneously discover how they can buy paper in a particular country and city, as well as find a suitable distributor and their contact details.
The new website is focused on brand promotion and brand awareness improvement. Moreover, the website will be a great help to distributors. Availability of information stored in a single publicly available resource facilitates processing of requests, including those related to specific process features of the product.
Reference information:

Ilim Group launched the Omela brand in 2013.
Omela paper is Russia's first and only double- coated freesheet paper. This paper is meant for offset printing of artwork, multi-color publications, as well as publications containing pictures only, or both pictures and text. Omela paper can be used for other state-of-the-art methods of printing.

In 2019, Ilim plans to produce 59 thousand tons of Omela paper. Omela's share in the Russian market of freesheet coated papers amounts to 30%.