Ilim Group has signed a contract with Voith, German machine building company, to supply a XcelLIne paper machine.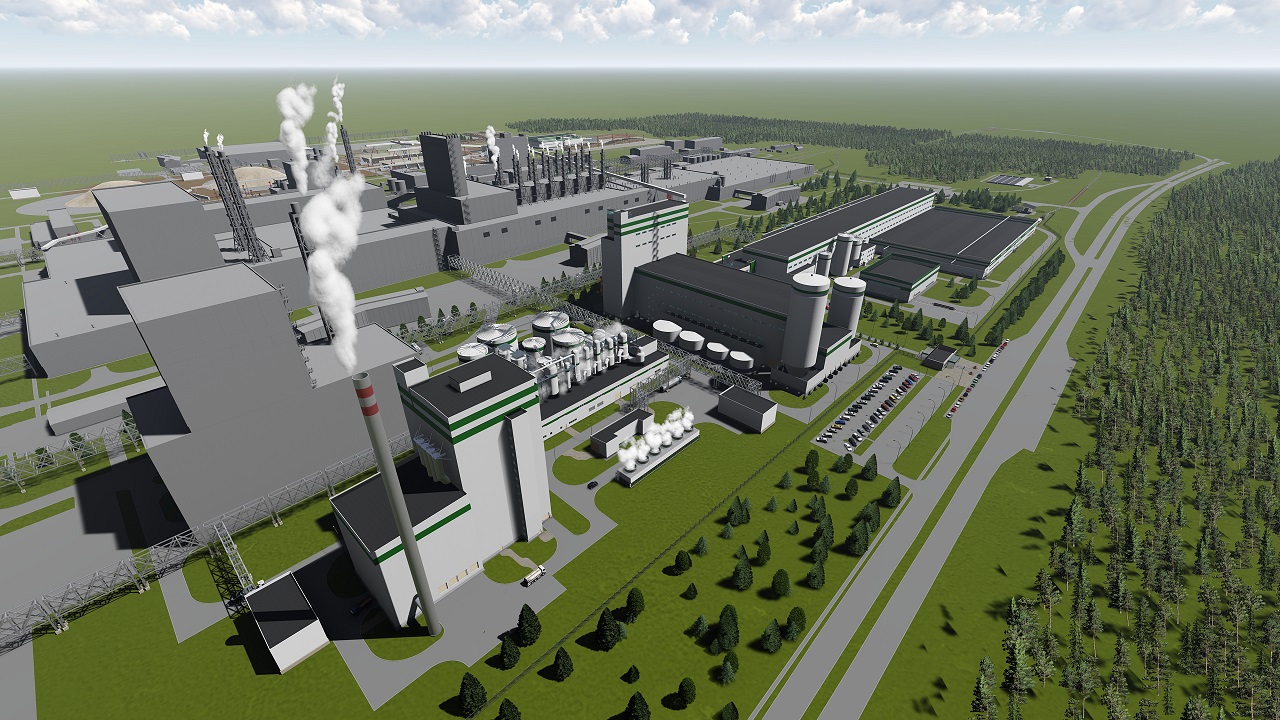 The machine will be started on 2022 at the new pulp and paperboard mill in Ust-Ilimsk, which is the key project of Ilim's large-scale investment program aimed to increase production capacities in Siberia and continue business expansion in the growing Chinese market, where Ilim has been operating for more that 23 years.
With an annual output of 600 thousand tons, this KLB machine, custom designed by Voith for Ilim Group, will be the largest in the world in terms of capacity. Its maximum capacity will be 2,150 tons per day. Paper web width on the winder will be 9,400 mm. The machine will produce kraftliner with a basis weight ranging from 80.0 to 175.0 gsm.
In accordance with Ilim's digitalization strategy, a special focus was placed on high-tech KLB-machine equipment. Voith will equip the machine with in-house designed OnControl system, which will ensure full access to process control and data mining. The KLB machine will be equipped with Quality Scanners and Sensors and Web Break Analysis cameras, which allow to monitor and record web breaks on-line and data storage (including images) for further analysis. The machine will also include two separate BlueLine refining lines for SW and HW pulp. These lines will ensure strict pulp stock composition compliance, which in turn will allow to achieve the highest product quality level.
All equipment and systems of the KLB machine will enable optimized production process and operational efficiency. The equipment will be delivered to Ust-Ilimsk as preassembled Mill Installation Units. The heaviest element of the KLB machine, Nipco-P center rider roll, will weigh 79 tons.
Reference information
Ilim Group
Ilim Group is one of the leaders of the pulp and paper industry globally. The Company is headquartered in St. Petersburg and has production facilities in Arkhangelsk, Irkutsk, Leningrad, and Moscow Oblasts. The annual production output of Ilim Group exceeds 3.4 million tons of pulp and paper products, which are supplied to more than 70 countries worldwide. Our strategic focus area is the growing Asian market. Over 40% of the Company's output goes to the Chinese market. By 2023, Ilim Group will increase its exports to China by 60% as a result of the large scale investment program. Ilim's investment program worth USD 3 billion covers a period through 2021. As a result, the total annual capacity of Ilim's mills will reach 4.4 million tons of pulp and paper products.
Voith
The Voith Group is a global technology company. With its broad portfolio of systems, products, services and digital applications, Voith sets standards in the markets of energy, oil & gas, pulp and paper products, raw materials and transport & automotive. Founded in 1867, the company today has more than 19,000 employees, sales of € 4.2 billion and locations in over 60 countries worldwide, and is thus one of the large family-owned companies in Europe. The Group Division Voith Paper is part of the Voith Group and a full-line supplier to the paper industry. Voith Paper offers paper manufacturers a large range of technologies, services, components and products, as well as solutions from a single source. The company's continuous stream of innovations takes papermaking to the next level and facilitates resource-conserving production.