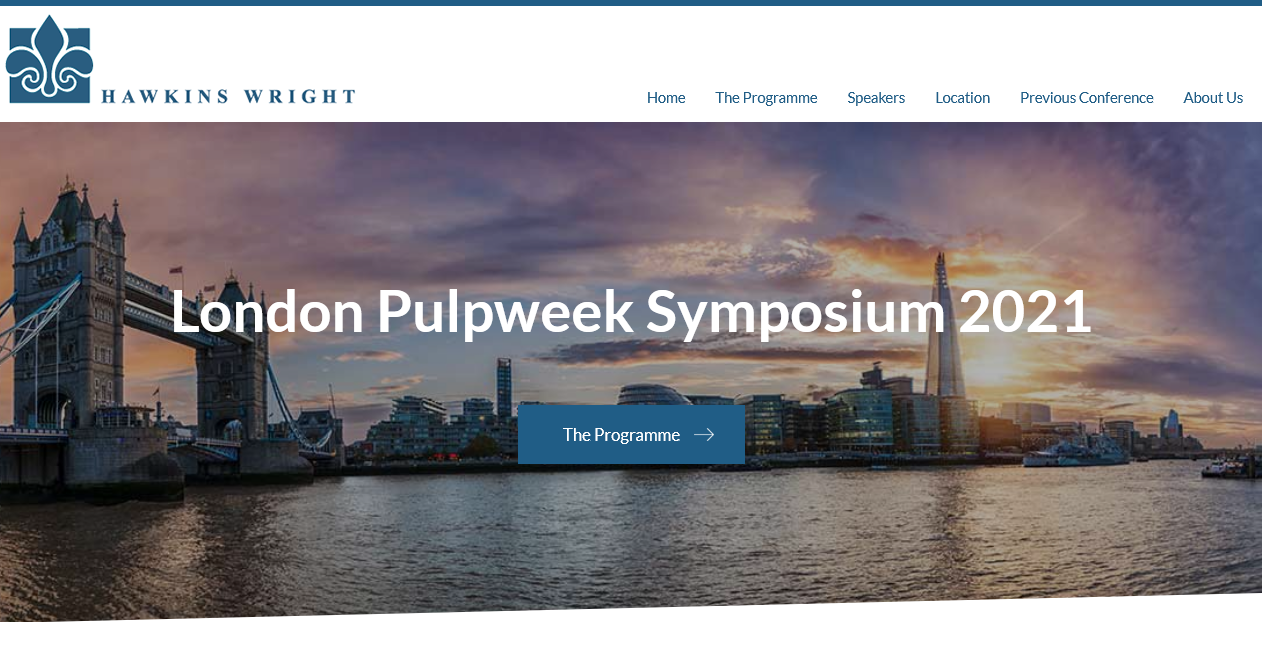 Ilim Group took part and traditionally sponsored the London Pulp Week 2021 Symposium. This year, the conference was held in a hybrid format comprising in-person and online events.
Participants of the Symposium discussed the trends and outlook for the pulp market development, integration of ESG principles into the business processes of the forest products companies, circular economy matters, logistics issues driven by the pandemic and other pertinent issues. The event brought together representatives of the largest P&P companies, analysts, economists and industrial experts.
At present, Ilim Group is one of the key players in the global P&P industry. The Company produces over 75% of all domestically produced market pulp, 20% of board, and 10% of paper and its products are exported to more than 70 countries worldwide. Ilim plans to increase its share in the global market and increase its aggregate product output to 4.5 million tons by 2025 through implementation of its large-scale investment program. In particular, Ilim is building a new KLB Mill in Ust-Ilimsk with an annual capacity of 600 thousand tons of finished products, which will target the Asian markets.
Reference information:
London Pulp Week is an annual industry event, which is held as part of the Hawkings Wright Conference. The conference brings together global manufacturers of pulp, equipment for the forest products sector, distributors, analysts and experts.