On January 11, Ilim Group representatives met with packaging manufacturers from Northeast China (Liaoning and Heilongjiang provinces) in Dalian (China).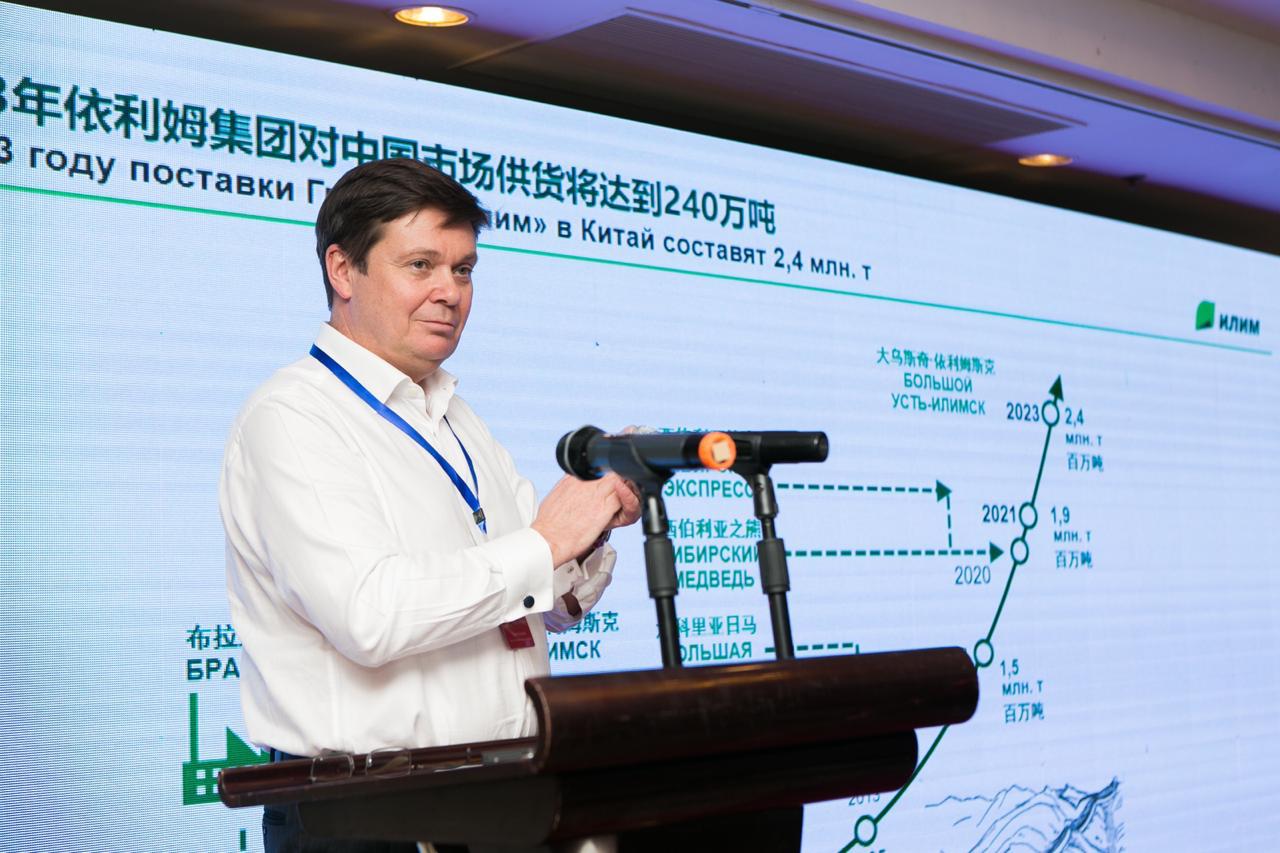 The event was attended by more than 50 representatives from 29 packaging plants. The event was organized by Ilim Group and Suifenhe Sanxia Economic and Trade - Ilim's partner and distributor of its products.
The meeting covered global trends in the packaging market and key investment projects aimed to increase Ilim's product volumes through 2023.

At present, Asia is the world's biggest consumer in the P&P market. RISI analysts state that the shortage of P&P products in the region reaches approximately 30 mln tons (mostly market pulp and packaging materials). The growing demand and persisting shortage of resources will lead to further import growth. By 2023, the Chinese P&P market will have grown by 10 mln tons – primarily driven by packaging and tissue.

In his speech Timofey Sokolenko, Senior Vice-President, Sales & Supply Chain Management, remarked that Ilim had been working in the Chinese market for 22 years.


For instance, KLB Line Rebuild will deliver 100,000 incremental tons of KLB per year, while the New KLB Line Construction in Ust-Ilimsk will have a capacity of 600,000 tons of packaging products per year.




Reference information:



Ilim Group is one of the leaders in the pulp and paper industry globally. The Company is headquartered in St. Petersburg and has production facilities in Arkhangelsk, Irkutsk, Leningrad, and Moscow Oblasts. The annual production output of Ilim Group exceeds 3.3 mln tons of pulp and paper products. Ilim Group supplies its products to more than 70 countries worldwide. Our strategic focus area is the growing Asian market. Over 40% of the Company's output is supplied to the Chinese market. Ilim has been operating in this market for more than 22 years.