Presentation of the largest kraftliner production site in Russia took place at the 27th International Exhibition of the Packaging Industry RosUpack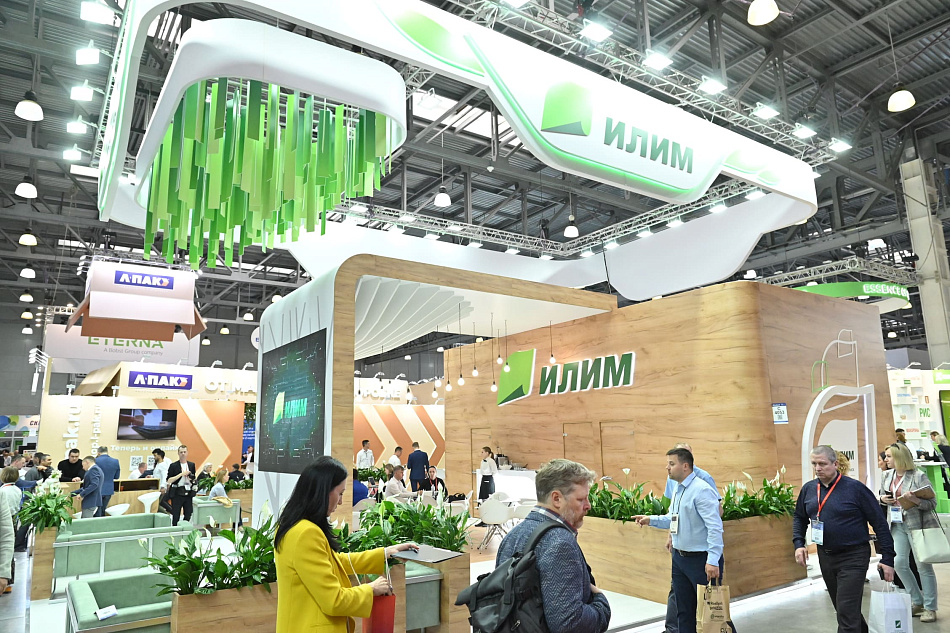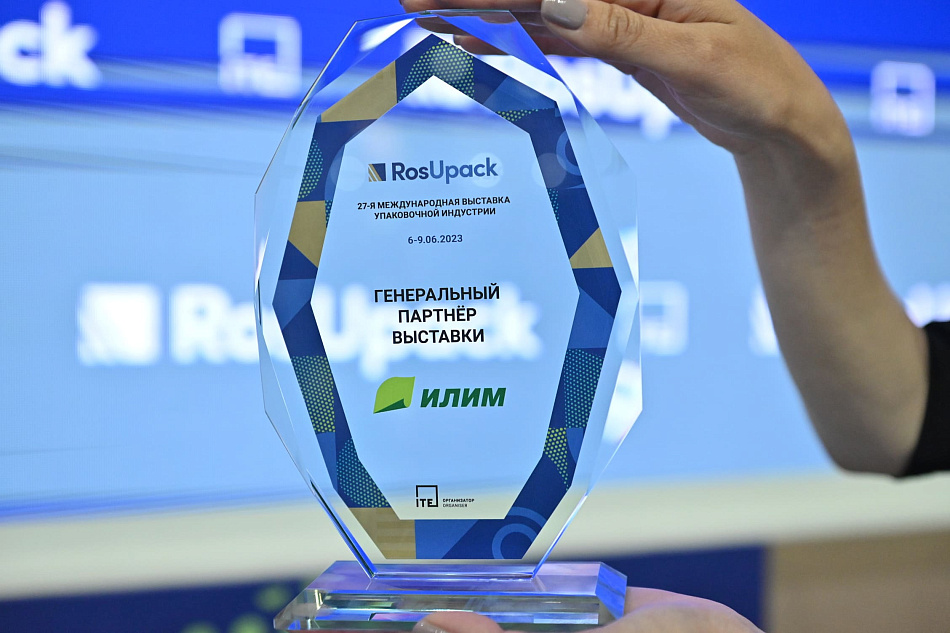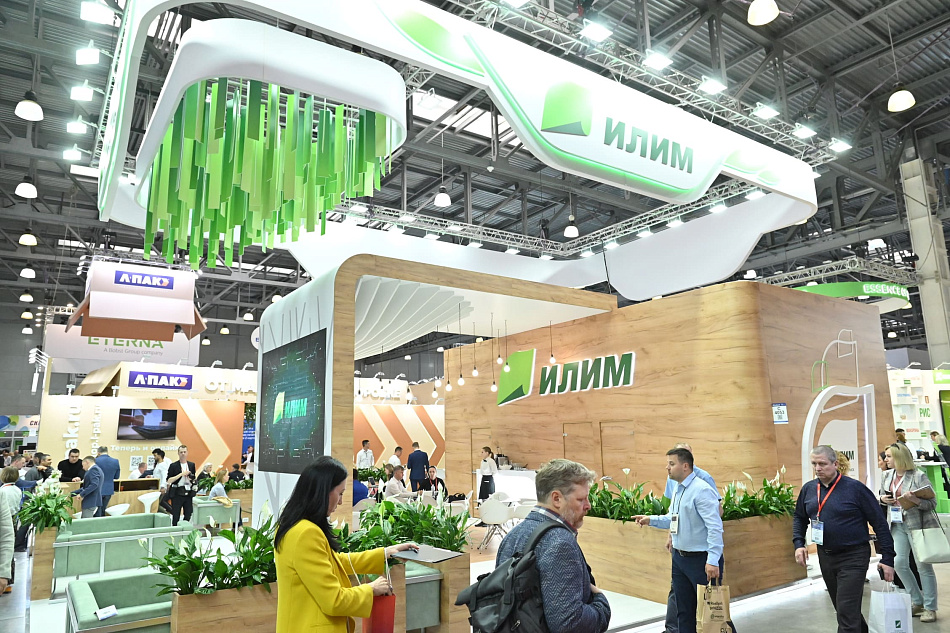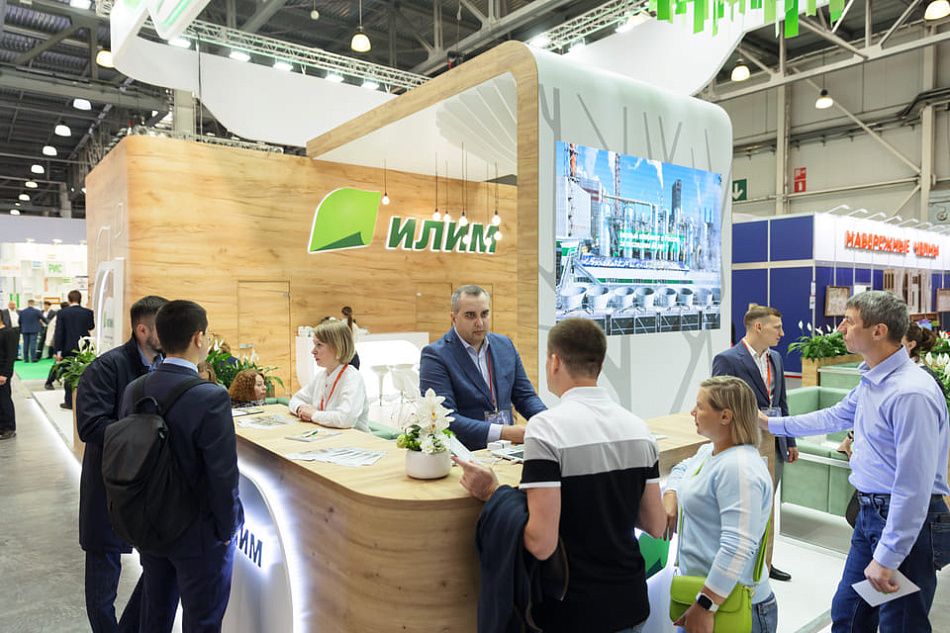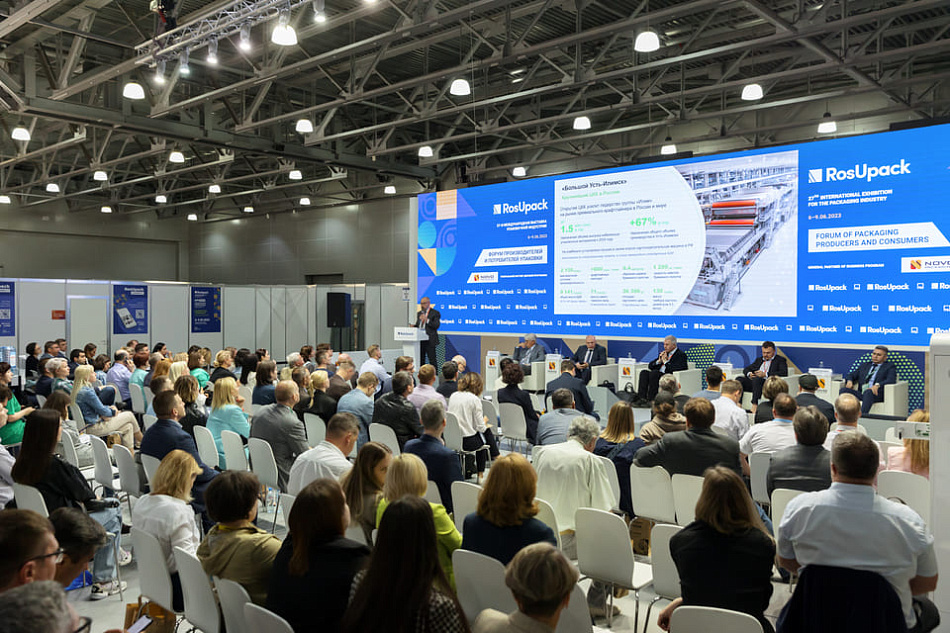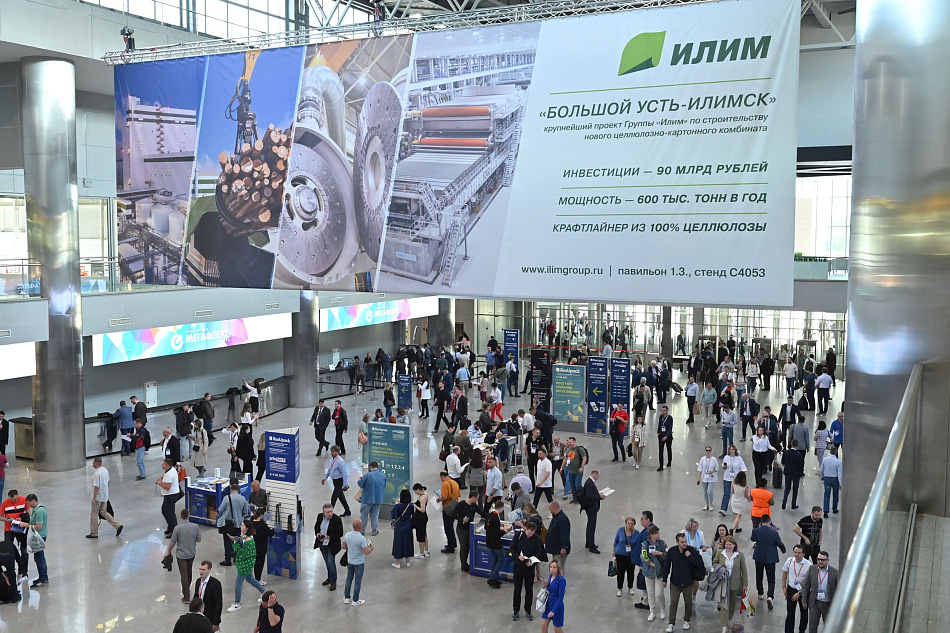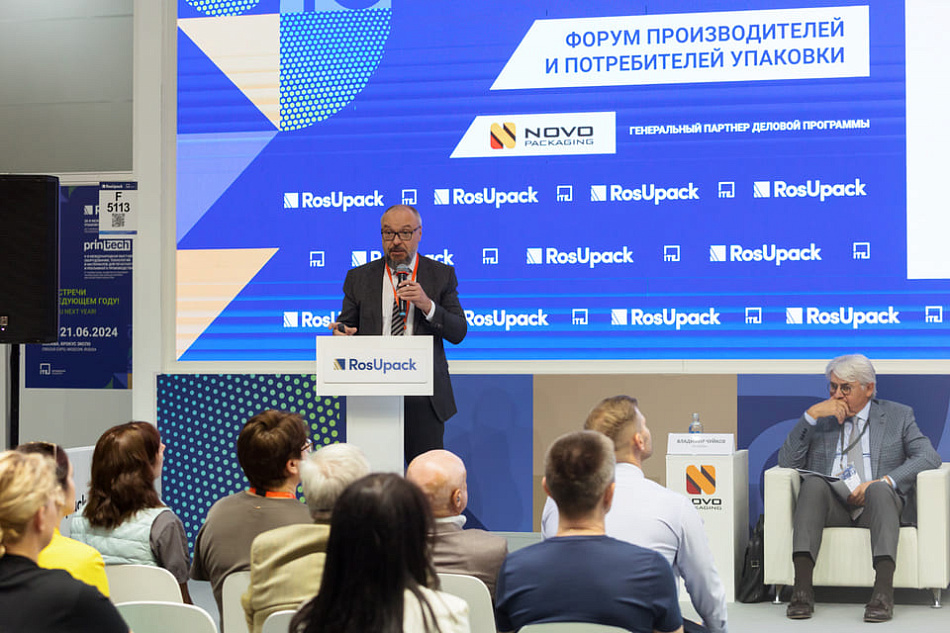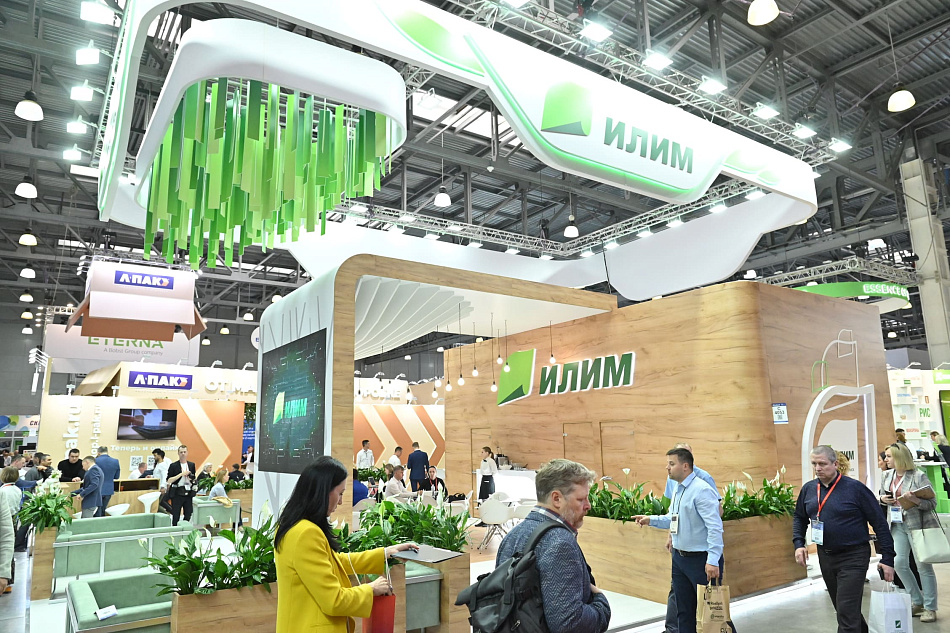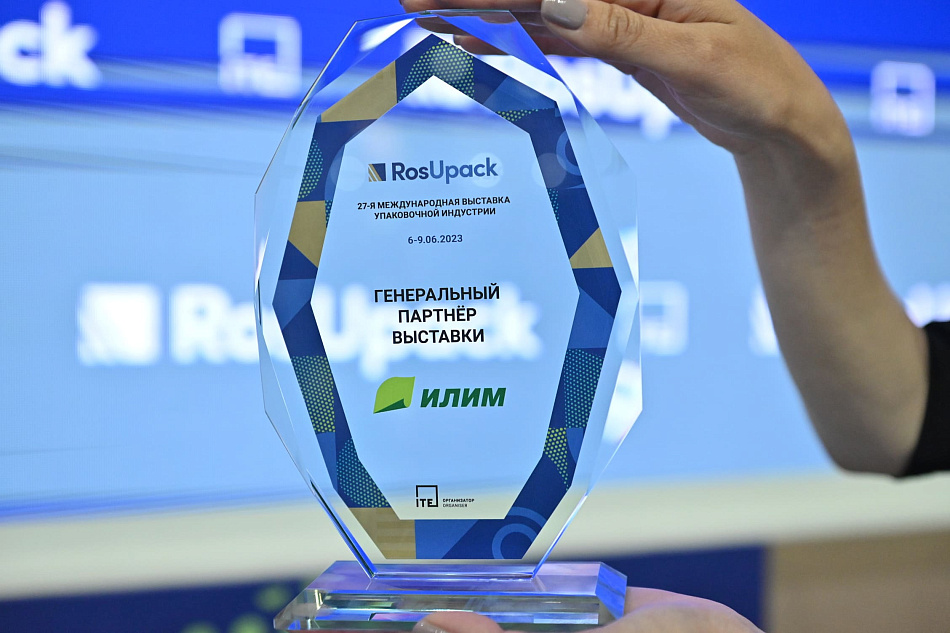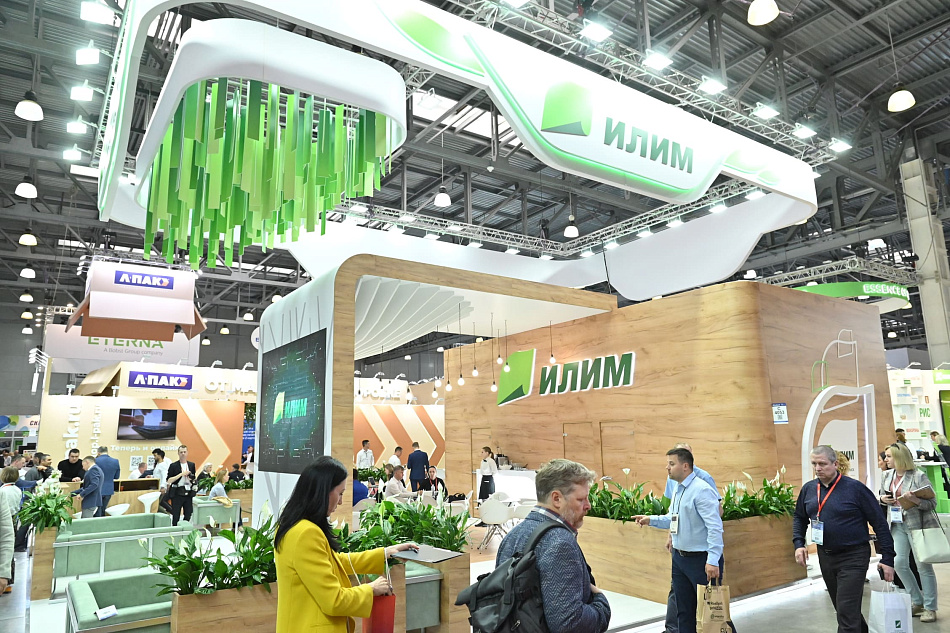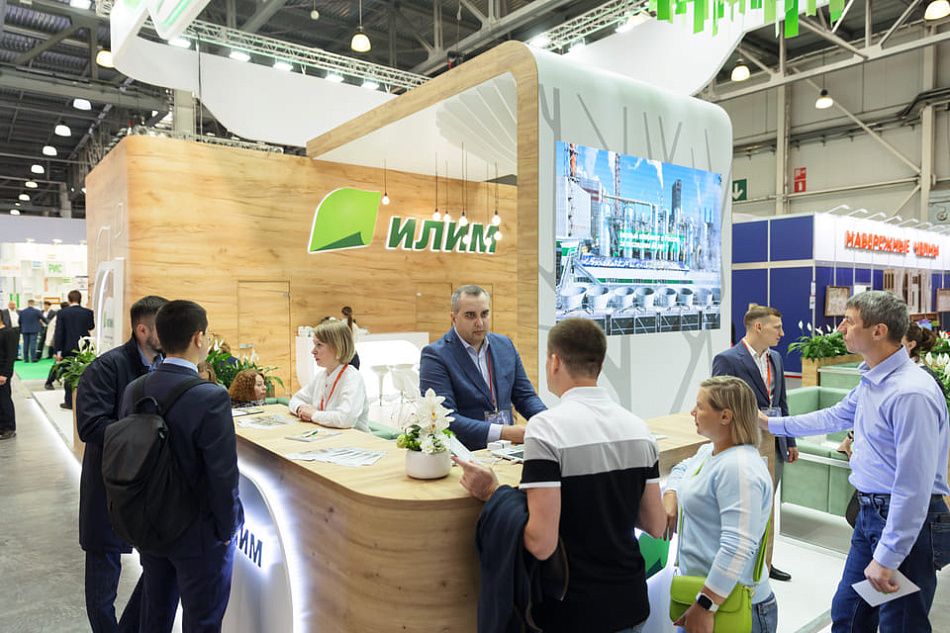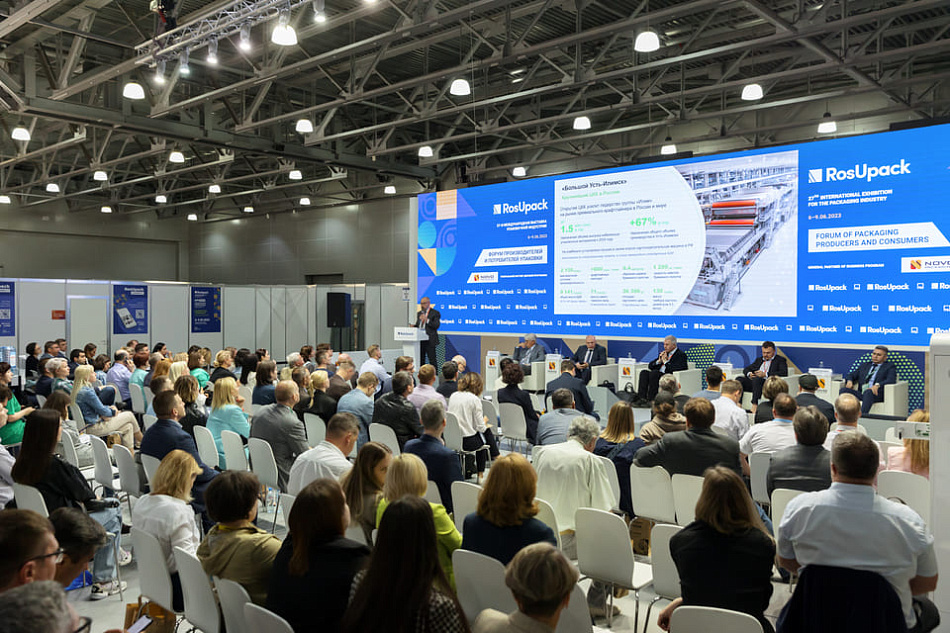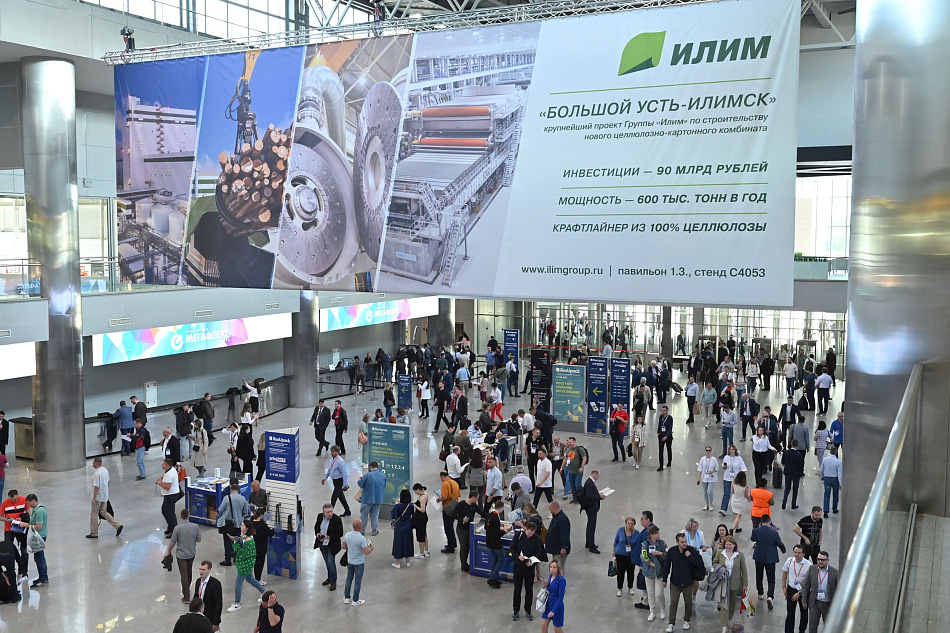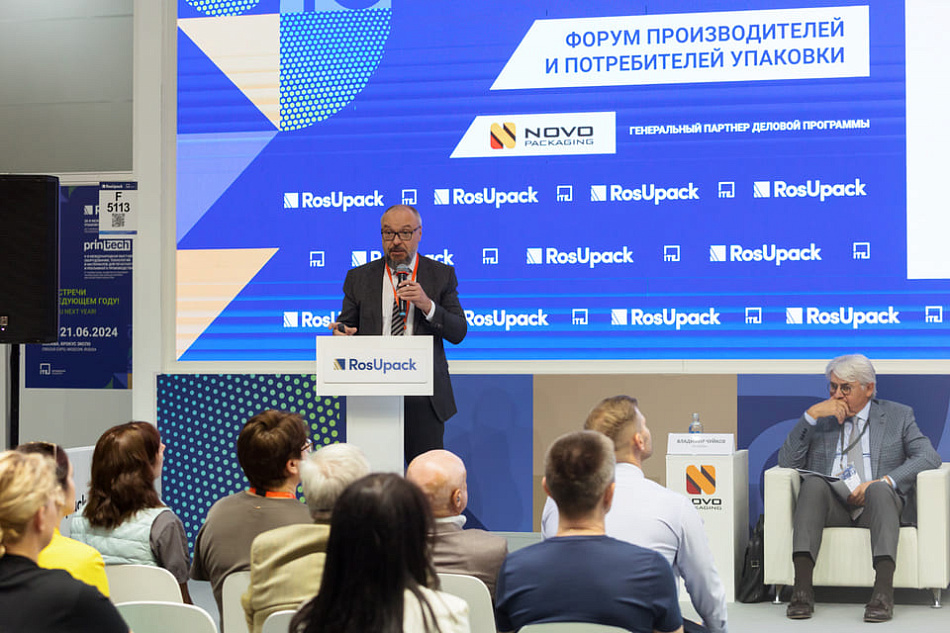 The presentation of the Big Ust-Ilimsk Project, involving the construction of Russia's one-of-a-kind pulp and board (KLB) mill in the Irkutsk Oblast, was one of the key events at RosUpack 2023. When speaking at the plenary session on corrugated board packaging market development, Alexey Chenyaev, Ilim's Senior Vice President, Sales, Supply Chain Management and Packaging, focused on the advanced manufacturing and environmental solutions implemented at the new KLB Mill and prospects for sales market expansion it will secure.
After KLB Mill ramp-up (600,000 tons of kraftliner per year), the total annual output of Ilim Group will amount to 4.3 million tons. The Company will be one of the world's largest producers of unbleached packaging materials and will strengthen its leadership in the Chinese market of wood-free corrugated materials with a share of approximately 50 to 60%.
The Big Ust-Ilimsk project was met by exhibitors with great interest. This year the event was attended by more than 740 companies from 19 countries. Ilim's booth with an area of 140 m2 was one of the largest one at the site and was operated by about 50 experts from Sales and Corrugated Box Business Management Departments. The booth was attended by over 60 key accounts and more than 120 representatives of various companies, including such major ones as Heinz, MARS and KDV-Group.
Reference information:
Ilim Group is the leader of the Russian pulp and paper industry and one of the industry leaders globally. Ilim Group has three pulp and paper mills in the Arkhangelsk (Koryazhma) and Irkutsk (Bratsk and Ust-Ilimsk) Oblasts, two modern corrugated box plants in the Leningrad and Moscow Oblasts (Kommunar and Dmitrov, respectively), and Sibgiprobum engineering and design institute (Irkutsk).