Ilim Groups has launched scouting for start-ups on the basis of GenerationS corporate accelerator created by RVC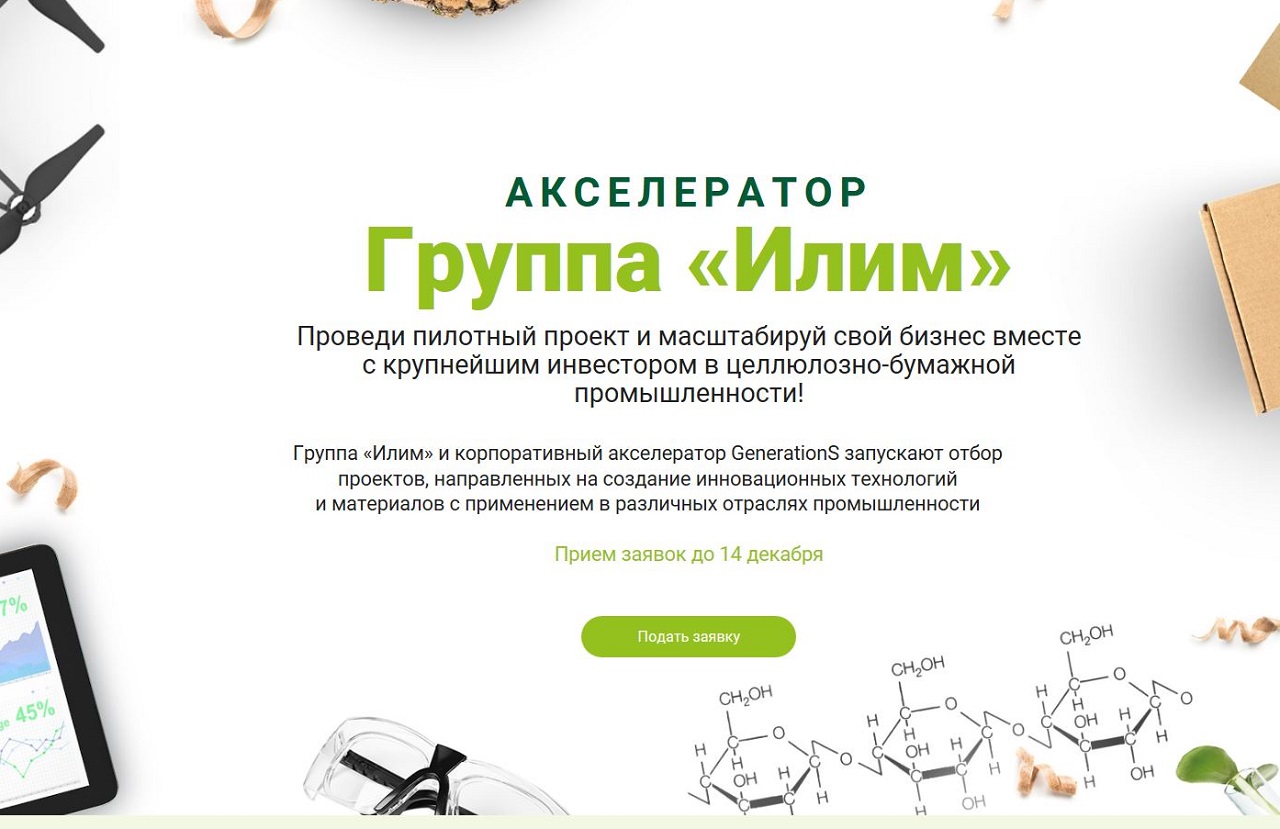 In accordance with its development strategy, Ilim Group has determined the priority areas to develop innovations and has launched scouting for start-ups on the basis of GenerationS corporate accelerator by RVC. Ilim is eager to consider sound ideas and development opportunities aimed to implement fundamentally new technologies, products and opportunities for business development, which are not limited to the P&P industry, but cover a variety of other related industries.
When cooperating with GenerationS accelerator, Ilim Group is looking for start-up projects related to creation of new materials and products, implementation of innovative digital technologies, as well as development of best raw materials supply practices. You can find a detailed list of start-up areas of interest on the Company's accelerator page.
Application deadline is December 14, 2018. Ilim and GenerationS experts will perform a joint application assessment and select the most promising teams, which will have the opportunity to continue cooperation with the partner on a long-term basis, or to receive funding under the Ilim Innovations program.
Reference information:

Ilim Group is the leader of the Russian pulp and paper industry in terms of market share, output and investment volumes, and one of the industry leaders globally. International Paper, the world's largest pulp and paper manufacturer, is the strategic partner of Ilim Group. Over the past few years, Ilim Group has invested USD 3.2 billion to develop its own mills, which is an unprecedented figure for the Russian pulp and paper industry. In 2017, Ilim Group's sites reached a record-high output of 3.3 million tons of market products. Presently, Ilim Group supplies its products to more than 70 countries worldwide.

GenerationS is a federal platform for corporate acceleration tools development. It has been held by RVC* since 2013. At present, the infrastructure of the accelerator includes more than 14,000 start-ups from 30 countries, 400 corporate and ecosystem partners. In 2018, GenerationS became the first Russian accelerator to be approved by the Global Accelerator Network (GAN).www.generation-startup.ru

* JSC Russian Venture Company (JSC RVC) is a state fund of funds and an institution for development of the Russian venture capital market.