The parties analyzed prospects for expanding the Company's footprint in the Chinese market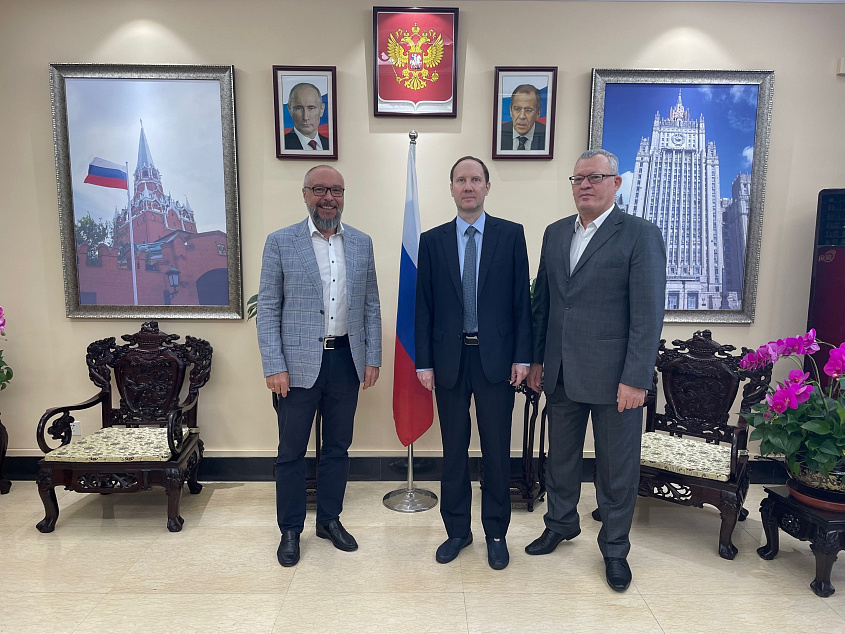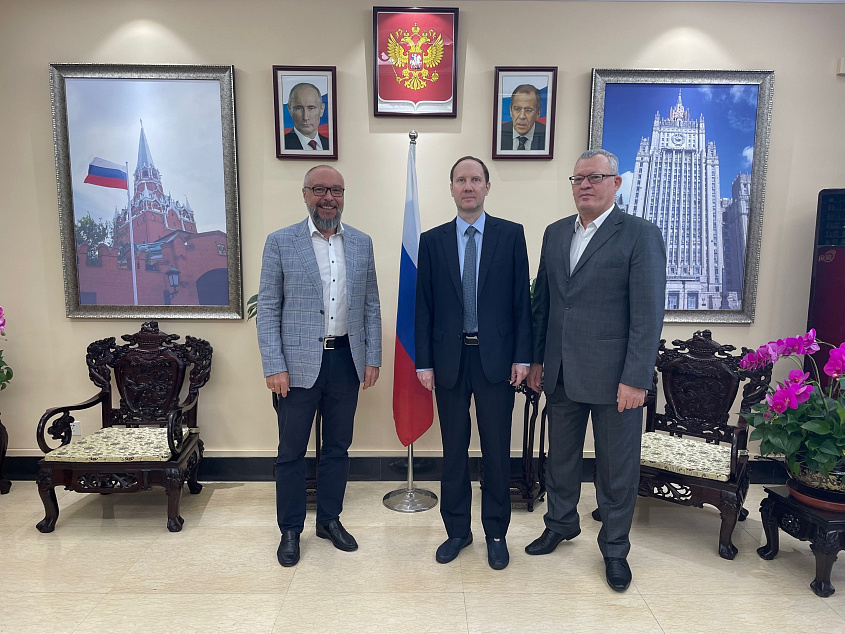 On July 20, 2023, a working meeting was held between Sergey Chernenko, Consul General of Russia in Shenyang (PRC), Alexey Chernyaev, Acting CEO of Ilim Group, and Alexander Lykhin, Ilim Group's Vice President, Asia / Head of the Company's Representative Office in China.
The parties discussed the prospects of expanding the Company's footprint in the Chinese market and increasing exports of pulp and paper products to the region in view of the start-up of Ilim Group's new KLB Mill in Ust-Ilimsk and development of cooperation with partners in Dalian interested in purchasing Russian materials to make packaging.
In 2022, the Company had record high supplies to the PRC amounting to 1.72 million tons. After the start-up of the KLB Mill, the sales volume will increase by 40% totaling 2.4 million tons by 2025. Investments in the Big Ust-Ilimsk project made RUB 93 billion.
The new KLB Mill will be a production site with the highest capacity as well as the most advanced equipment in the market. The Mill has already launched production of the first trial batches of the product, while its full-scale start-up is scheduled for this September.