Ilim Group has summed up the results of the application process within the framework of the corporate accelerator GenerationS by RVC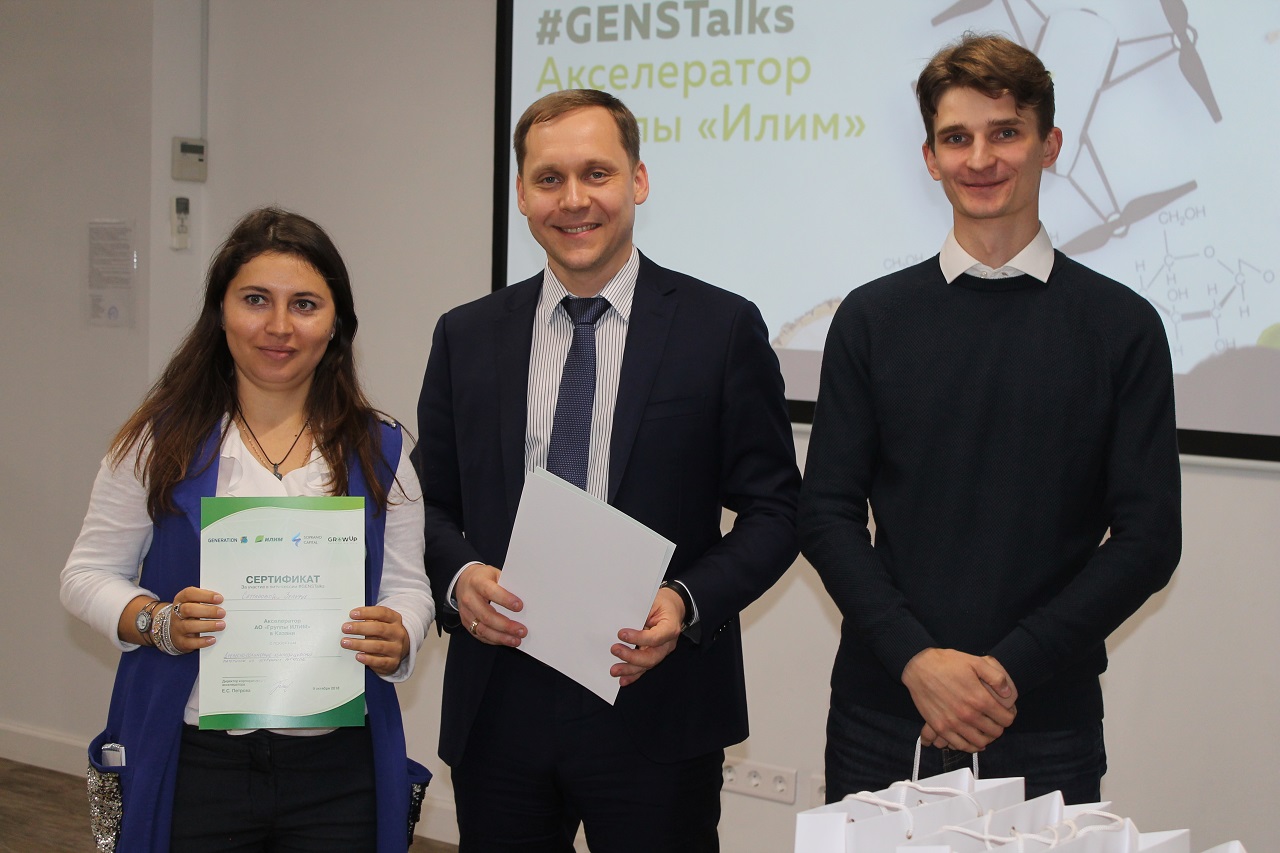 Since the launch of the program, we have collected information on more than 170 start-ups from Russia, Finland, Sweden, Canada, Brazil, the USA, and other countries. The initiators of the best projects will be invited for a 2-day in-person selection process, which will take place in St. Petersburg in January 2019.

The most popular areas include development of new pulp materials , digital solutions for business digitalization, as well as proposals for optimization of all production process stages – from forest management to waste disposal and customer services.
Other areas of further cooperation include search for new sources of raw materials, development of new packaging materials and logistics. Projects in the R&D stage were already eligible for the selection process, however the majority of teams have completed their R&D stage.

"GenerationS corporate accelerator was our first step in the development of the open innovation concept. On top of that we have tried scouting for start-ups on the basis of western innovation platforms in cooperation with international technology scouts and leading R&D centers. In 2019, we intend to expand the open innovation concept based on which Ilim Group plans to develop a permanent platform for searching for ideas aimed to both develop fundamentally new products and look for solutions to increase production efficiency," – said Dmitry Grechkin, Senior Vice-President, Strategic Development, Ilim Group.

"An opportunity to cooperate with one of the key global industry players has evoked interest among both Russian and foreign start-ups, whose development results will strengthen Ilim's position as the leader of the Russian and global pulp and paper industry," – said Ekaterina Petrova, Director, GenerationS Corporate Accelerator by RVC.
By the middle of January 2019, Ilim Group and GenerationS experts will have assessed technical and commercial potential of proposed innovations and select top-30 most promising projects to participate in the in-person selection process which will take place in St. Petersburg. The best teams will get an opportunity to pilot its development results in Ilim Group or raise funding to develop their projects within the framework of Ilim Innovation program.

Reference information: Ilim Group is the leader of the Russian pulp and paper industry in terms of market share, output and investment volumes, and one of the industry leaders globally. International Paper, the world's largest pulp and paper manufacturer, is the strategic partner of Ilim Group. Over the past few years, Ilim Group has invested USD 3.2 billion to develop its own mills, which is an unprecedented figure for the Russian pulp and paper industry. In 2018, Ilim Group's sites reached a record-high output of 3.4 million tons of market products. Presently, Ilim Group supplies its products to more than 70 countries worldwide.

GenerationS is a federal platform for corporate acceleration tools development. It has been held by RVC* since 2013. At present, the infrastructure of the accelerator includes more than 14,000 start-ups from 30 countries, 400 corporate and ecosystem partners. In 2018, GenerationS became the first Russian accelerator to be approved by the Global Accelerator Network (GAN).

* JSC Russian Venture Company (JSC RVC) is a state fund of funds and an institution for development of the Russian venture capital market.