Our partners from China, South Korea, and Hong Kong visited the Bratsk Mill twice this autumn.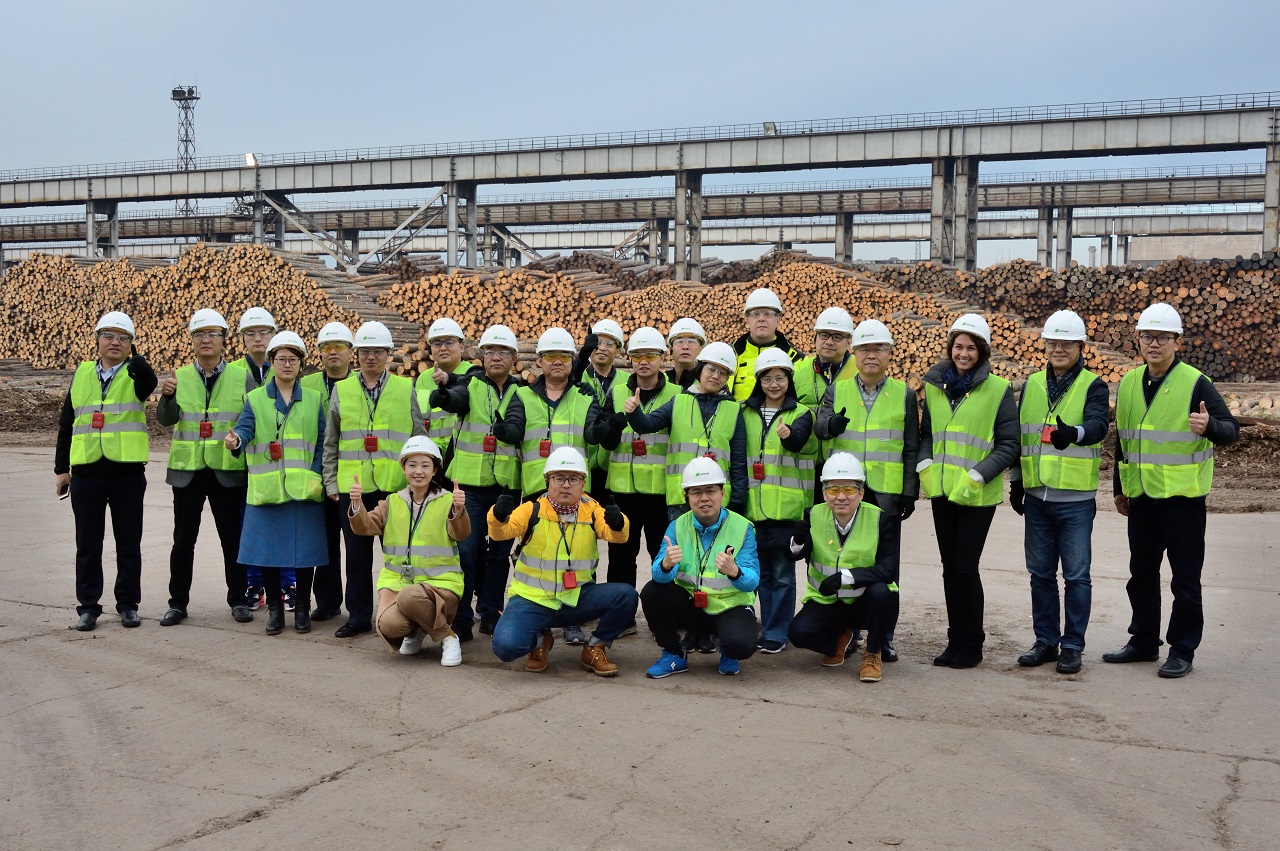 The purpose of the visit was to learn more about pulp and kraftliner production process at our facilities.
On September 17-18, the Mill hosted a delegation of Ilim Group's biggest partners – Enercell company (pulp distributor in South Korea, who has been working with Ilim since 1998) and Hankuk Paper company (third largest manufacturer of paper in the South Korean market with an annual production volume of 500,000 tons).
On October 8-10, company representatives of Hong Kong, Shanghai, Henan province, Northeast China, and South Korea (total of 5 trader companies and a KLB plant), as well as managers of 20 mills from Baoding (the largest pulp consumer of Ilim Group) visited Bratsk. The delegation included businessmen from the Sichuan province – one of the promising and rapidly developing Chinese regions with a population exceeding 100 mln people. This is where Ilim Group is planning to build up its presence in terms of pulp and kraftliner supply.
Our guests included both Ilim's long-standing partners and potential customers. During their visit to the Bratsk facilities they got a better understanding of
the Company's plans to upgrade its production facilities
and the main stages of the process chain from harvesting to packaging of finished products prior to their delivery to the customers, and saw how the chip quality and pulp composition are controlled, etc.
Reference information:
Ilim Group is one of the Top-10 Most Popular Market Pulp Brands in China. Ilim Group products are consumed by more than 500 mills in 20 regions of China. Ilim has had a representative office in China (Beijing) for 22 years. Over this period Ilim's exports to China increased from 50 tons to 1.5 million tons. Today Ilim ranks first in terms of BSK volumes sold to China (12% of total BSK volumes in China). Execution of the capital projects will allow Ilim Group to add another 400 thousand tons in several years and therefore increase the volumes of Russian non-commodity and non-energy exports as decreed by the President of the Russian Federation.

In 2018, Ilim Group management held a number of meetings with Asian partners. There was a big conference in Zhengzhou (Henan, China) in April and in Baodin in September. These meetings are aimed to expand the client portfolio, improve customer service quality and optimize supply, etc. Negotiations were held and by 2023, Ilim Group plans to increase its total exports to China by 60%.

Enercell International Ltd is the main distributor of Ilim Group in South Korea. One of its key business areas is pulp and fiber supply for the local paper manufacturers. Ilim Group is the Company's major pulp supplier. Ilim's's exports to South Korea in 2017 accounted for 4.0% of its total export sales. Ilim supplies products to South Korea from all its three mills.

Ilim Group is well positioned to deliver finished products to Asian markets due to a strong focus on customer needs, high service standards, including different logistics solutions (proximity of the Bratsk and Ust-Ilimsk Mills to China gives Ilim additional sales opportunities), continuous process improvements and execution of efficient capital projects.